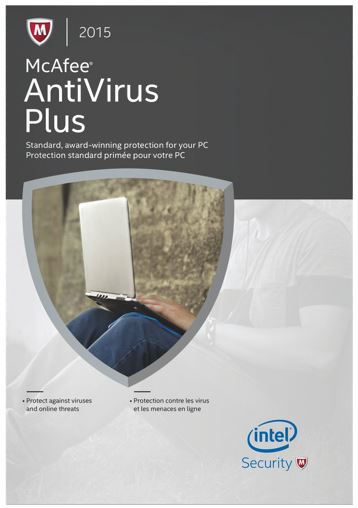 While there are lots of free versions of antivirus software out there, if McAfee Plus is your preferred software, Amazon have a great deal today.  Get McAfee Plus Antivirus 2015 for three computers for only $24.99 on Amazon.ca, the same software retails for $59.99 at Staples, Best Buy and Future Shop.
Detects, Quarantines, and Blocks Viruses and Malware

Blocks Spyware and Stops Hackers

Adds Safety Ratings to Websites

Cleans Clutter Off your PC

Automatically Delivers the latest software updates
A decent antivirus software is a must when ordering freebies or entering contests as you will occasionally get one that is spam and contains a virus.
Click here to buy this deal on Amazon.ca – you will need to add a filler item to get free shipping, there are lots of add-on items under $1.  I usually find something from Household or Beauty so it is something I will actually use.