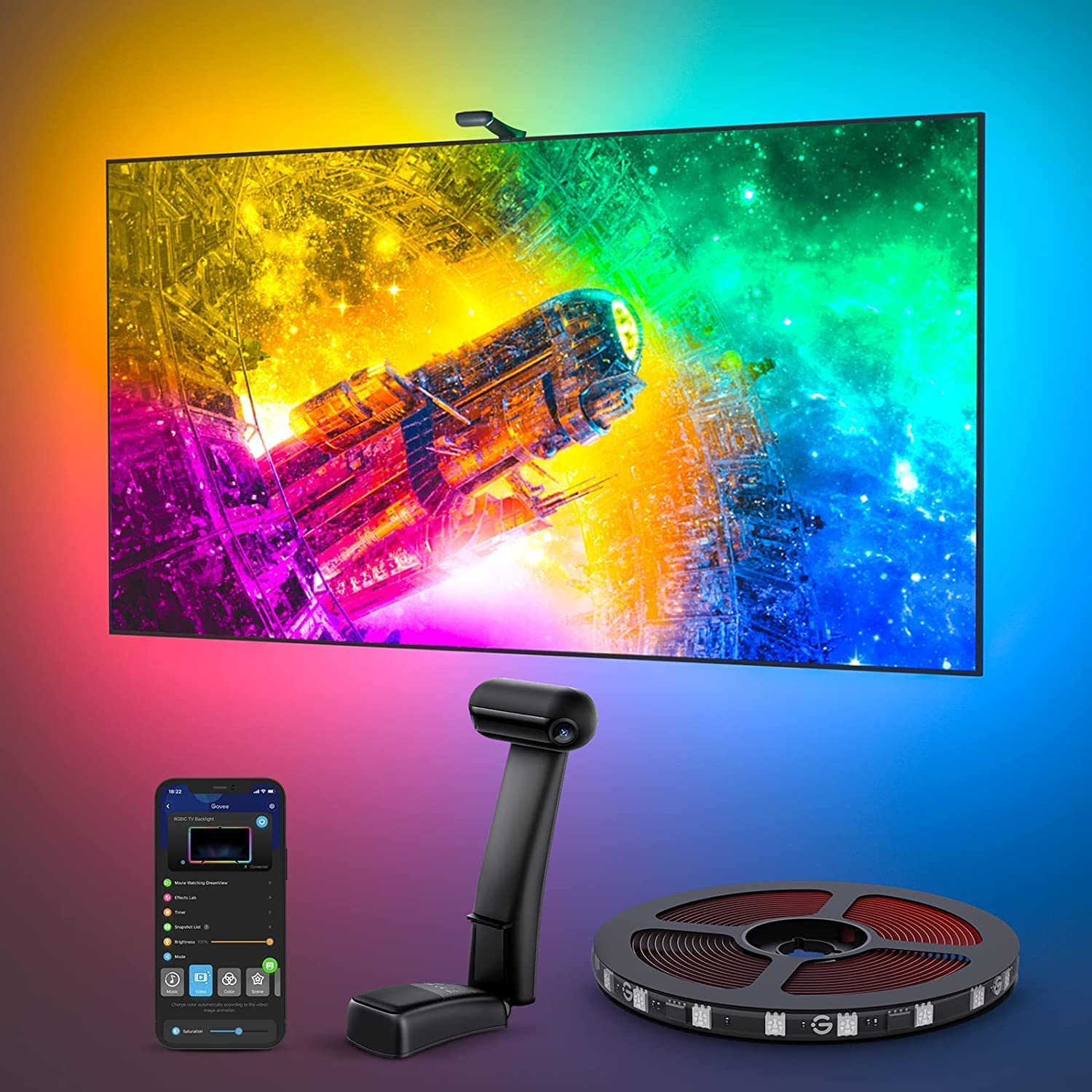 How deal! Govee's very high quality Govee Envisual TV LED Backlight T2 with Dual Cameras, 11.8ft RGBIC Wi-Fi LED Strip Lights for 55-65 inch TVs, Double Strip Light Beads, Smart App Control, Music Sync is on sale for $134.99. Regular price is $189.99 but you get 29% off ( $30 coupon directly on the product page + an extra 13% promo code G605CC2303 ). Some features in this Govee TV strip include:
Enhanced RGBIC Lighting
Smart Voice & APP Control
Govee Envisual Technology
Enhanced Music Mode
This is an absolutely fabulous deal! I've been a huge fan of Govee's products for a while now since I noticed, unlike most brands on Amazon, their product quality is top notch and on par with Hue and other high-end electronic brands.
Click here to get the Govee LED Backlight with Cameras and don't forget to use the coupon code G605CC2303 for extra savings.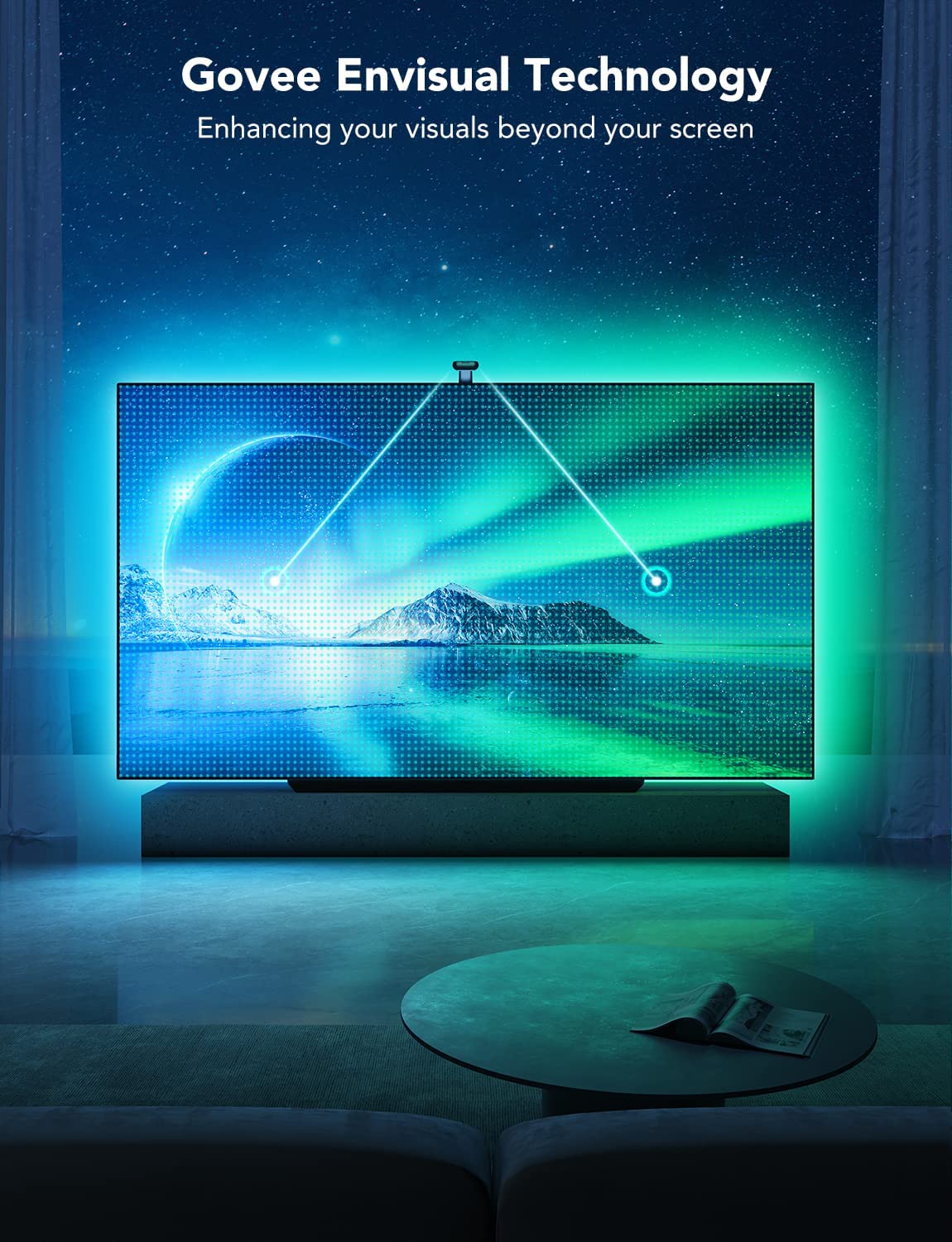 I also like how if you have a movie or show running Govee can sync with the colours and extend the same screen colours and visuals beyond the screen.
Click here to get the Govee LED Backlight with Cameras