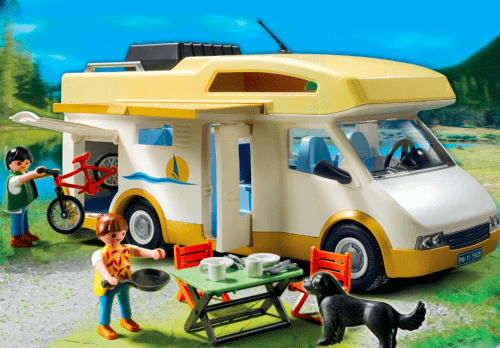 Amazon.ca is selling this wonderfully adorable Camper playset from the German toy manufacturer, Playmobil, right now for, from what I could tell, the lowest price available on the web. Amazon.ca says that the set would usually retail for about $39.99, but they have marked this set down to being just $29.97. Though, after doing some research, I discovered that there were some retailers actually selling the camper playset from Playmobil for more than $39.99.
For instance, Toys R Us was selling the playset for $39.99 USD, which is about $48.85 in Canadian dollars, and on the site Yoyo.com they were selling the set for a bit less, but still more than Amazon's price, at $34.99 USD (approximately $42.74 CAD).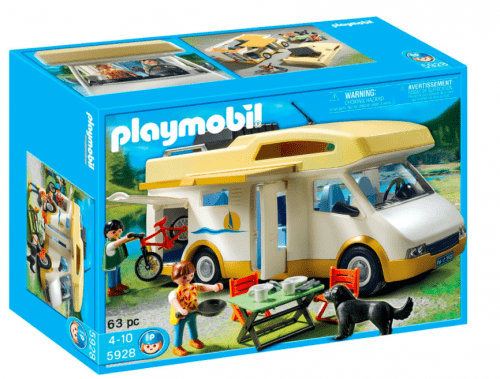 This is an imaginative little set from Playmobil that your child can play with until the real camping season is in full swing. The Camper set will include all of the following pieces, in addition to having a removable roof:
two bunks beds,
kitchen, bathroom, and dining area,
two figures,
dog,
bicycle,
folding table and chairs,
plus may more accessories
Amazon.ca will also offer free-shipping on this product as it is above the $25 minimum.
Click here to buy the Playmobil Camper Playset from Amazon.ca.