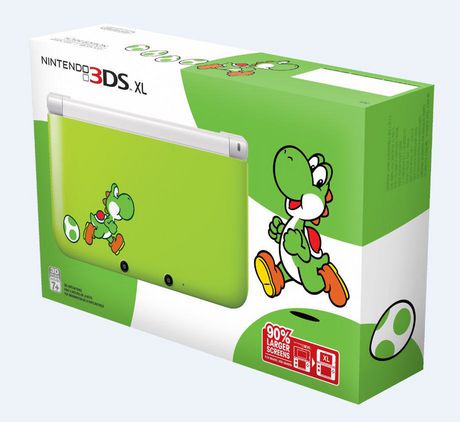 Amazon Canada currently has an excellent deal on the Nintendo 3DS Yoshi Version!
For a limited time you can purchase the Nintendo Yoshi Green 3DS XL for only $159.99. That is 20% off the regular price of $199.99. Please keep in mind that there is no game included even though this is the Yoshi Green Nintendo 3DS, there is no Yoshi Game to come with it.
You can however buy these items in a bundle from Amazon.ca Canada for only $199.09 which would include this Yoshi Green Nintendo 3DS as well as the Yoshi's New Island Game for Nintendo 3Ds. The Nintendo 3DS XL has a 90% larger screen than the regular Nintendo 3DS. I have the regular Nintendo 3DS and still wish I would have spent the extra and got the XL version.
You will also enjoy FREE Standard Shipping on this item from Amazon Canada Online!
Click here to check out this Amazon Canada Deal!
Also,