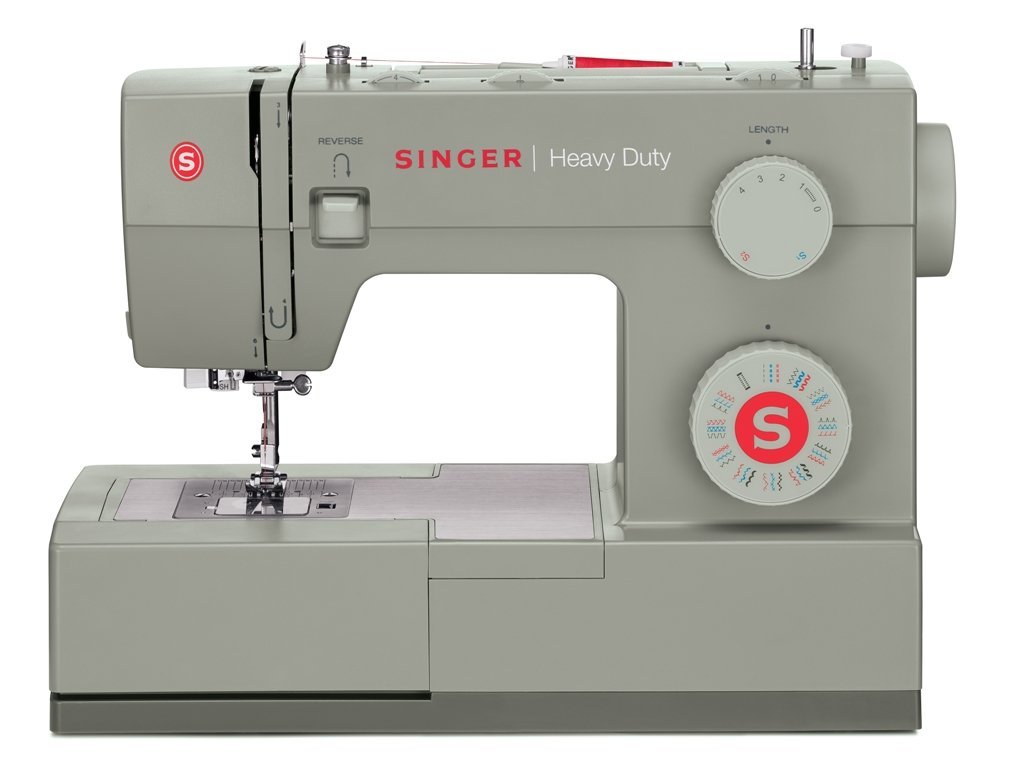 If you are like me and have an addiction to sewing and making your own stuff as a hobby or little side job, then you may be interested in this Singer Sewing Machine on sale at Amazon Canada Online.
This Singer 5532 32 Stitch Heavy Duty Sewing Machine is regularly $449.99 and now only $199.00 which means you are saving over $250 off of the regular price, wow! This Sewing Machine claims to have an extra high sewing speed of 1100 stitches per minute so you can get your jobs finished quickly while maintaining quality!
The description also states that this Singer Sewing Machine boasts a heavy duty metal frame – be advised that this is not the case. The inside working mechanisms are perhaps constructed of steel but the outer casing of the machine is in fact plastic. There are 32 Built in Stitches that are needed for essentials, stretchy fabric, and decorative. There  is even a fully automatic one step button hole maker! The automatic needle threader is supposed to be a big time saver but I don't actually use mine on my machine due to the frustration level.
My sewing machine is also a Singer (a lower version than this) and I find the pedal is too light. I can't really decipher how much pressure I am putting on the pedal and when I try to apply more pressure, the pedal moves because it has absolutely no weight to it.
If you do purchase this machine, you will also enjoy FREE standard shipping from Amazon Canada Online.
Click here to check out this Amazon Canada Deal.
Also,