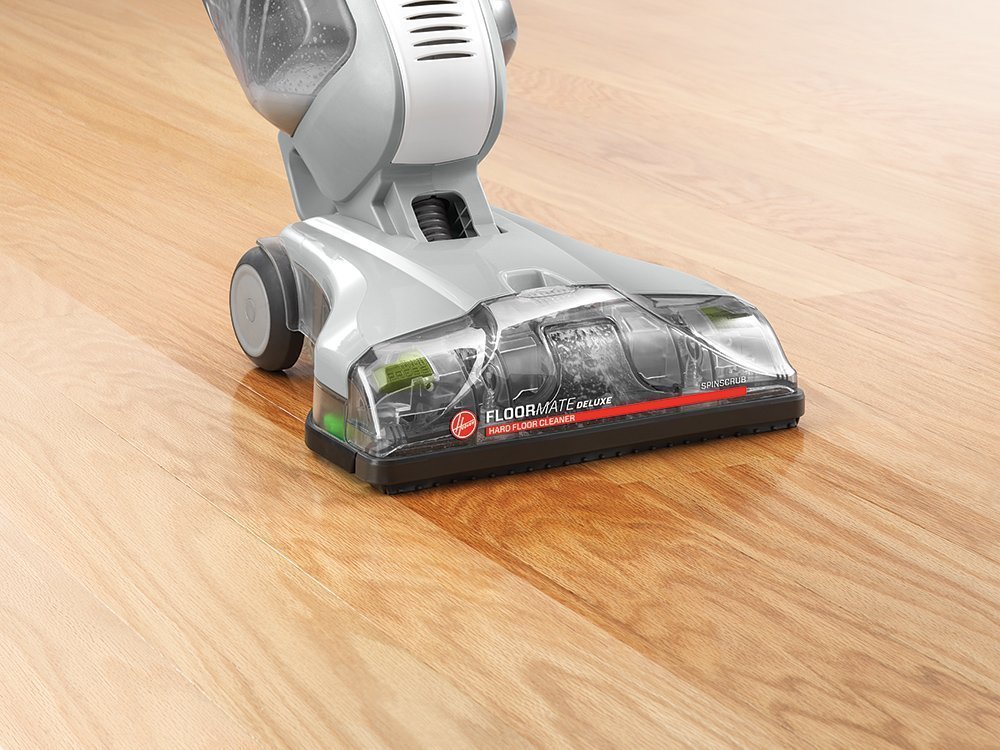 Whether it is tile, hard wood flooring or laminate, we have all cleaned our homes but noticed marks on floors after sweeping and mopping.  You'll be floored by how pristine your hardwood and tile can be with the Hoover FloorMate Deluxe Hard Floor Cleaner.  SpinScrub technology, a dual tank system to make sure you never put dirty water back on the floor and series of specialty brushes for different surfaces drive the most thorough yet gentle clean possible.
While the advertised regular prices on Amazon.ca are usually much higher than every other store, this floor cleaner actually does retail for $179.99 at other stores.  If you have been waiting for a sale, it is a great time to buy a floor cleaner as it is currently only $89.99, much lower than the previous lowest sale price of $115.
This price is valid for the machine only and you will need the cleaning solution which is offered as a package deal.  While they advertise a deal on the cleaning solution in the package, the large bottle is regularly priced around $20 at Walmart, so you can buy it there if the solution goes back up to full price.