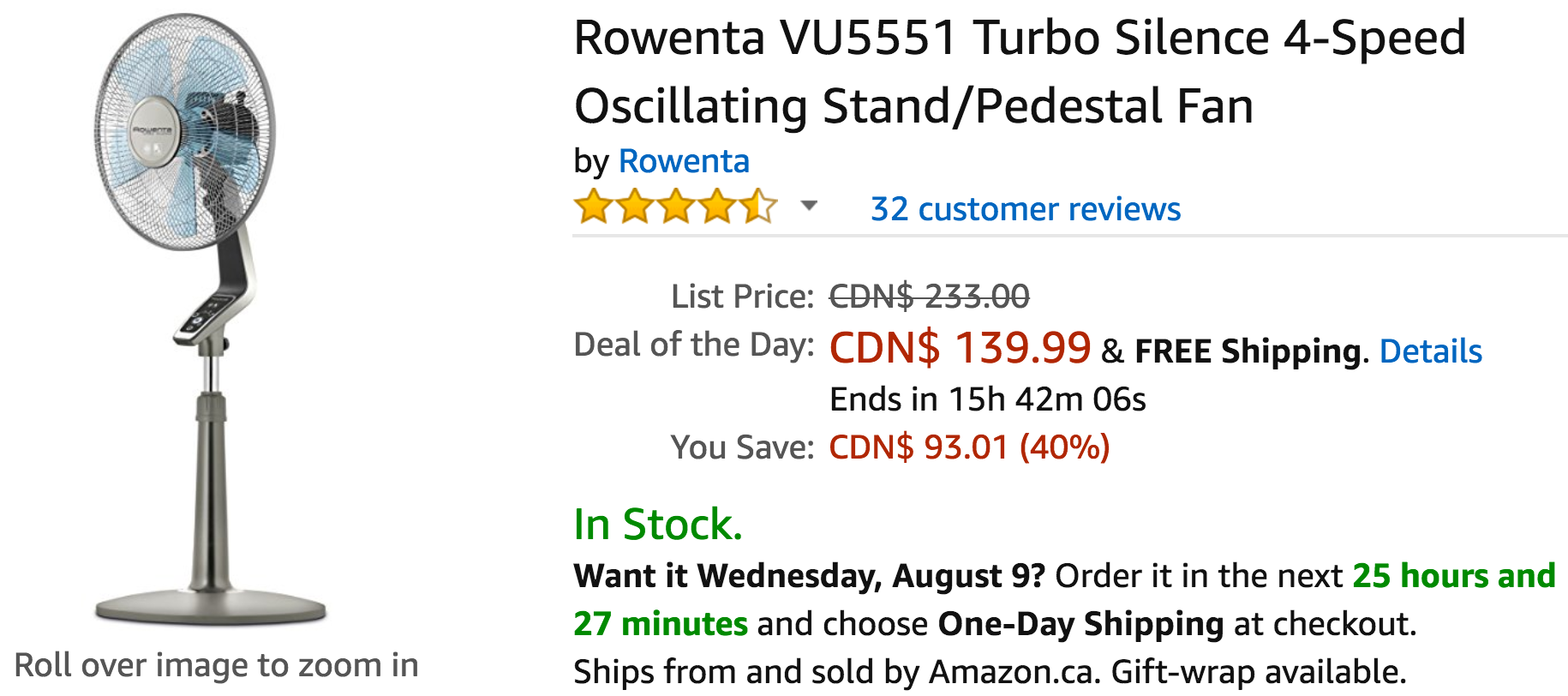 Amazon Canada has awesome deals available now! Today, Saturday, August 5, 2017, the Amazon Canada deals include: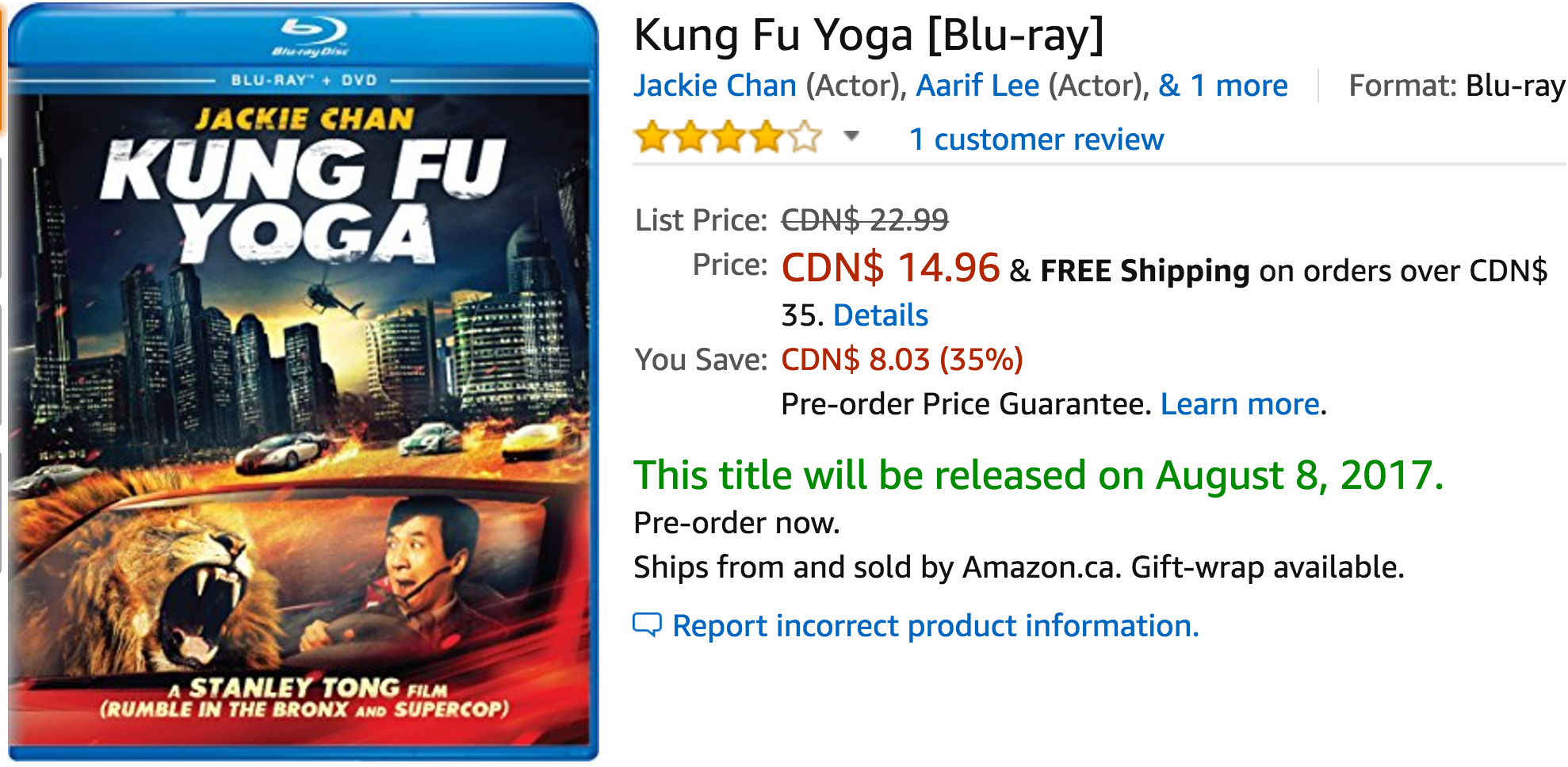 Get Kung Fu Yoga [Blu-ray], today for $19.99 list price $43.48, save $23.49 – 54% off + FREE shipping on orders over $35. This title will be released on August 8, 2017. Pre-order now.
Click here to get all Kung Fu Yoga offers
Also,
The Amazon Canada offers are valid today only, Saturday, August 5, 2017, while supplies last.