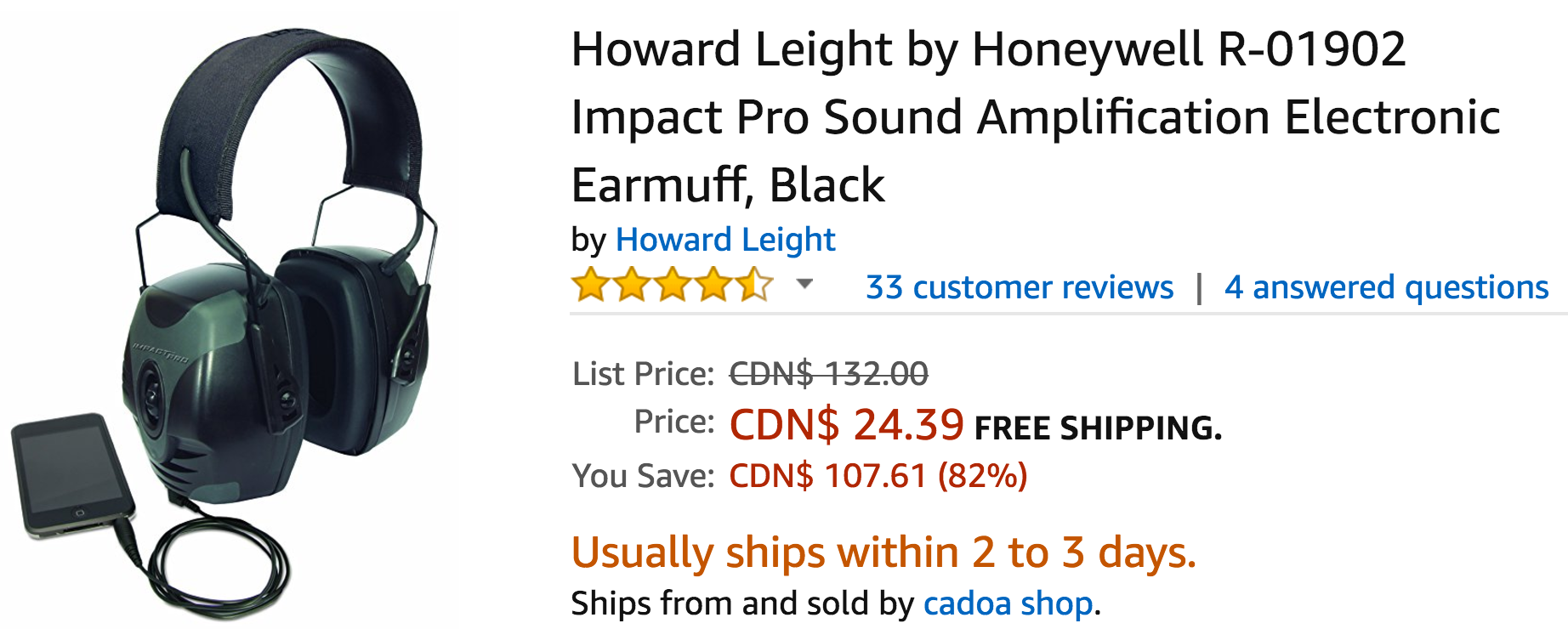 Amazon Canada has awesome deals available now! Today, Saturday, June 10, 2017, the Amazon Canada deals include: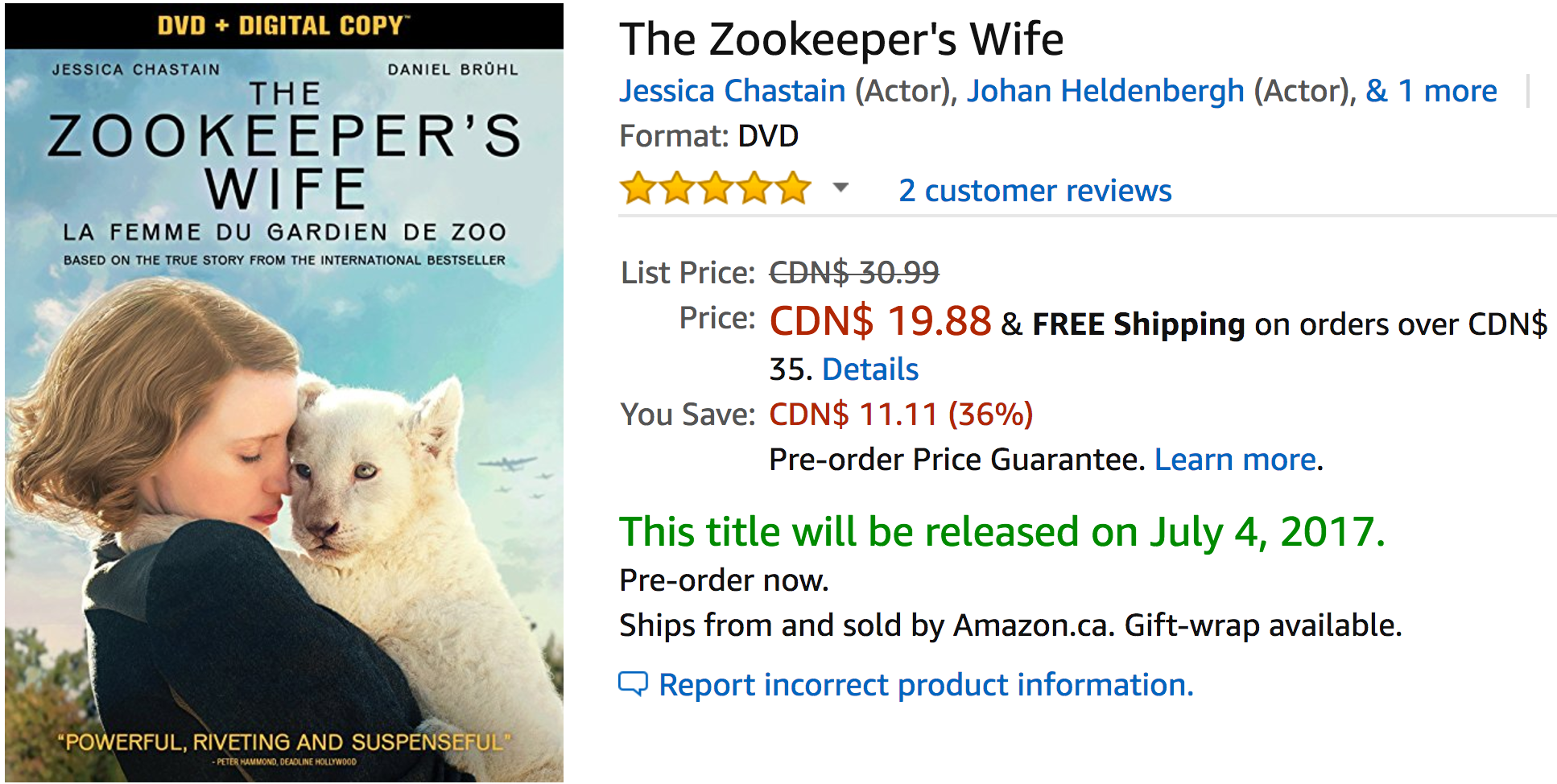 Get The Zookeeper's Wife, today for $19.88, list price $30.99, save $11.11 – 36% off + FREE shipping on orders over $35. This title will be released on July 4, 2017. Pre-order now.
Click here to get all The Zookeeper's Movies.
Also,
The Amazon Canada offers are valid today only, Saturday, June 10, 2017, while supplies last.
Click here to get the Amazon Canada today's offers