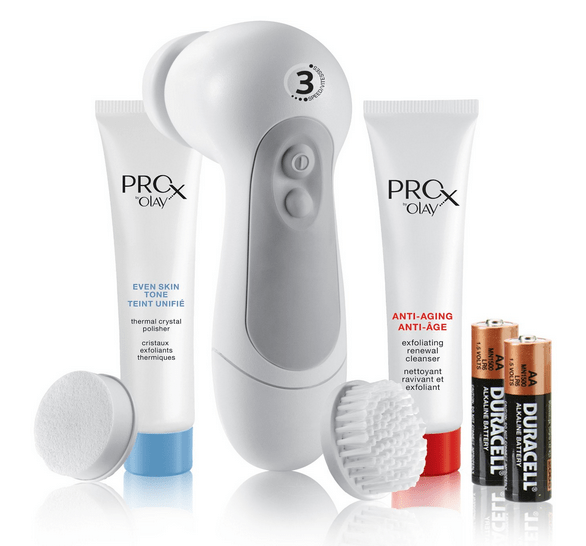 Look your best for those holiday parties with this Olay Pro X Microdermabrasion Plus Advanced Cleansing System at a great price.  You can get one on Amazon Canada right now for just $26.99 plus free shipping.  These kits are $39.97 at Walmart and are rarely on sale for under $33 so it is a great time to try one at a low price.
Your starter kit comes with 3 speed facial cleansing system, microdermabrasion foam head, cleansing brush head, thermal crystal polisher (0.68 fl. oz.), exfoliating renewal cleanser (0.68 fl. oz.) and 2 AA Duracell batteries.  Brush heads last around 3 months, so you have plenty of time to watch for a sale on replacements, but you will need to buy the cleanser and crystal polisher before that.
I have one of these kits and the brushes are not as good as Clarisonic systems, but for the price, they are a great deal and you can see the difference in your skin after just one use.
Click here to buy this system for just $26.99 with free shipping