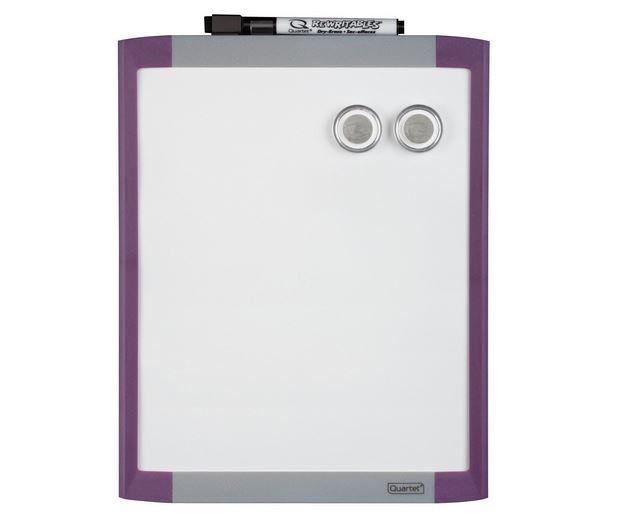 Pick up a Quartet dry erase board on Amazon.ca right now for cheaper than the no-name ones from Dollarama.  These are great for shopping lists, leaving notes for family members or even to-do lists.
This Quartet dry erase board is 9″x11″ and includes a dry-erase marker with eraser cap, mounting hardware and 2 round magnets.  Sadly, you can't choose the colour of the frame on the board you will receive, but for only a dollar, it is hard to complain about frame colours.
They have offered this sale on Amazon a few times and they sell out really quickly.  It is an add-on item so you will need to spend $25 to get free shipping.
Click here to get your dry erase board for just a dollar.