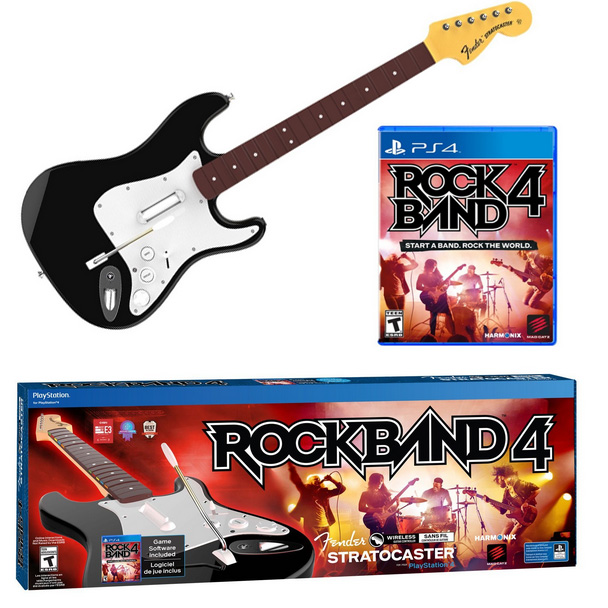 If you do not own Rock Band 4 but have had it on your to buy list for a while, now is a great time to buy as it has dropped in price to just $47.99 compare to the previous price of $119.99.
This deal is only available on the Fender Stratocaster (wireless) bundle for Playstation 4 or XBox One while the software only or Band in a Box are still at full price.
This model includes the redesigned tilt sensor for fail-proof overdrive activation and auto-sync with any TV and an extra set of Fret Buttons for boosting your score in Freestyle Guitar Solo mode.  At such a steep price drop, this deal may be very popular so buy soon to get this price as Amazon updates prices throughout the day and it may not last long.
Click here to buy the Rock Band 4 Fender Stratocaster (wireless) bundle for Playstation 4 or XBox One