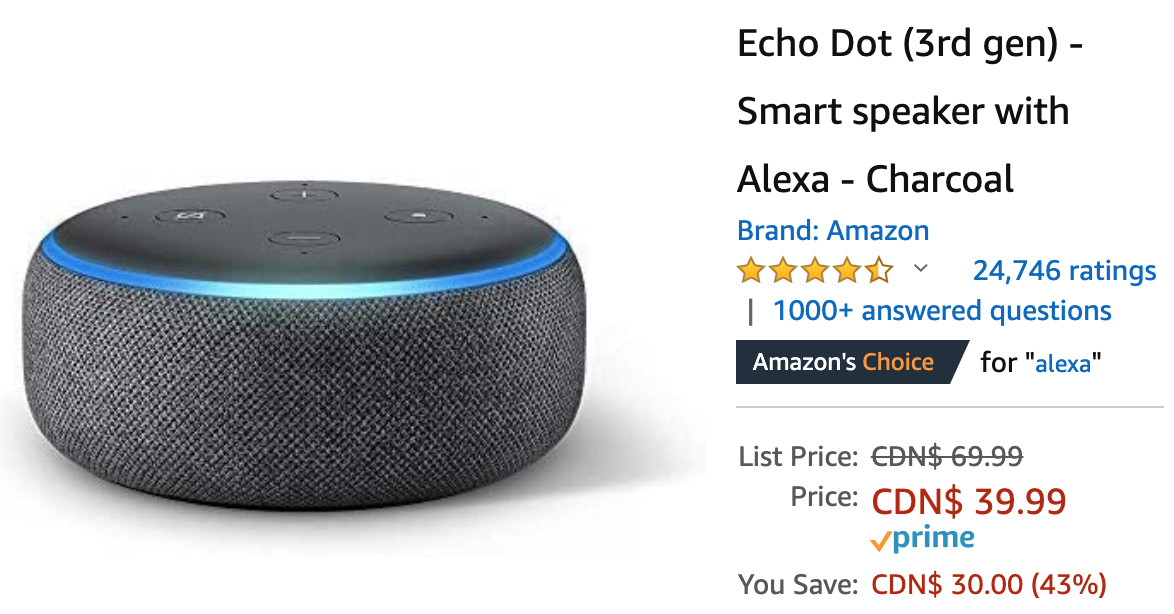 Amazon Canada has awesome deals available now! The Amazon Canada deals include: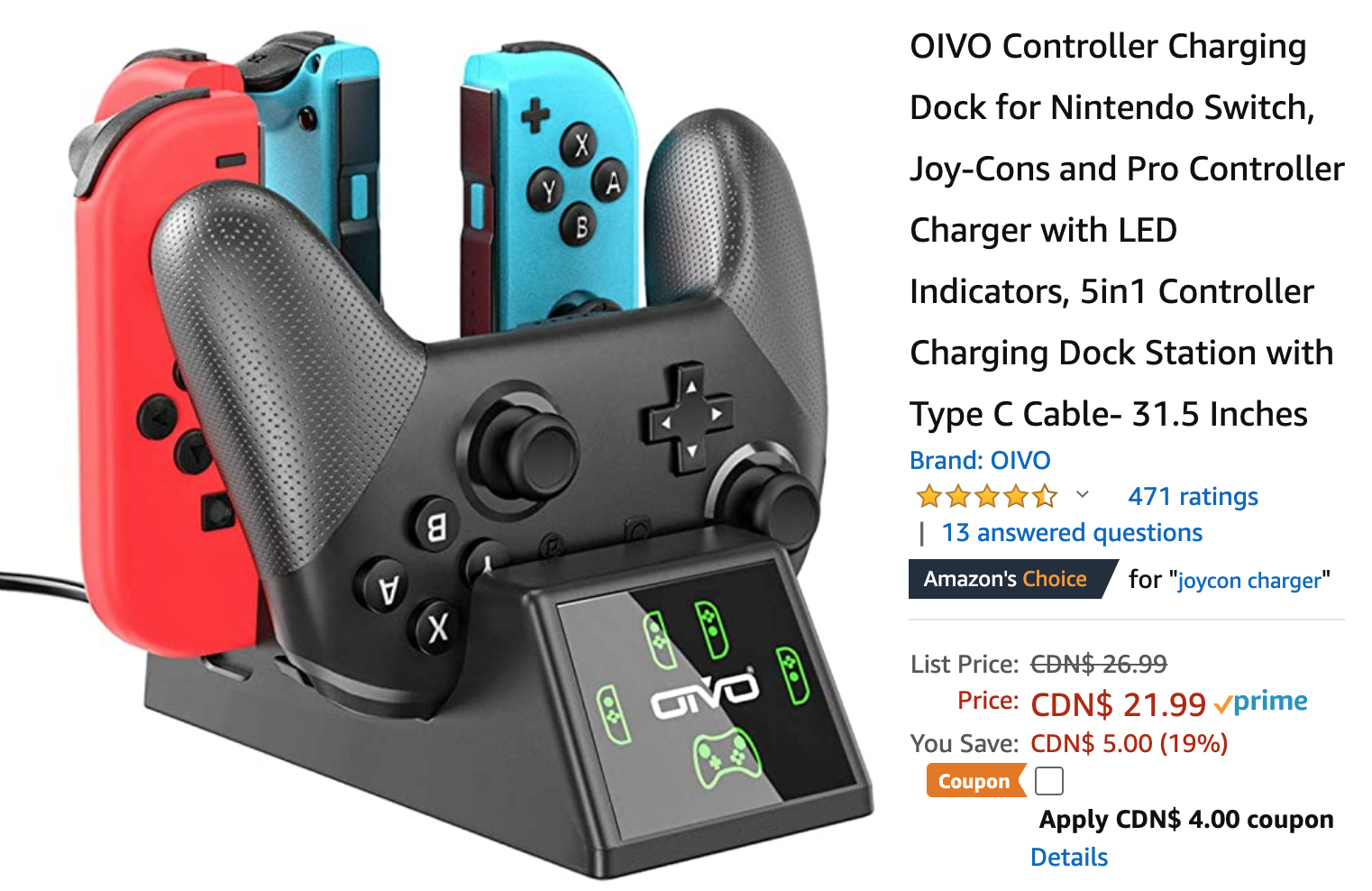 Get Controller Charging Dock for Nintendo Switch, for $17.99, (when you apply $4.00 Coupon), Save 33% off
Get PS4 Controller Charger, PICTEK Dual USB, for $18.99, Save 14% off
Get Razor A2 Kick Scooter, Purple, One Size, for $56.04, Save 18% off
Get Gaming Headset for New Xbox One, for $29.99, Save 19% off
Get Kunmark Wooden Letter and Number Construction Activity Set, for $11.99, Save 20% off
Get Melissa & Doug Child's Sofa, for $105.23, Save 47% off
Get Kids Toys Hover Soccer Ball Set with 2 Goals, for $21.99, Save 19% off
Get USB Type C Cable,4 Pack, for $13.59, Save 28% off
Get Fruit of the Loom Boys 6 Pack Sport Crew Socks Athletic Socks, for $9.97Get Primula, for $9.99, Save 30% off
Get Swiss Gear International Carry-On Size Rainproof Backpack for Laptop, for $49.99, Save 17% off
Get Gaming Chair Ergonomic Racing Style Recliner, for $219.99, Save 12% off
Some of the above deals are "Lightning Deals" so they're available for a few hours only!
Amazon won't keep this deal for long since it's such a good price! The price will probably go back up soon so hurry up if you're interested in buying it!
These Amazon deals are available today, while supplies last. Amazon offers FREE shipping on orders over $35.
Click here to view all Deals at Amazon Canada