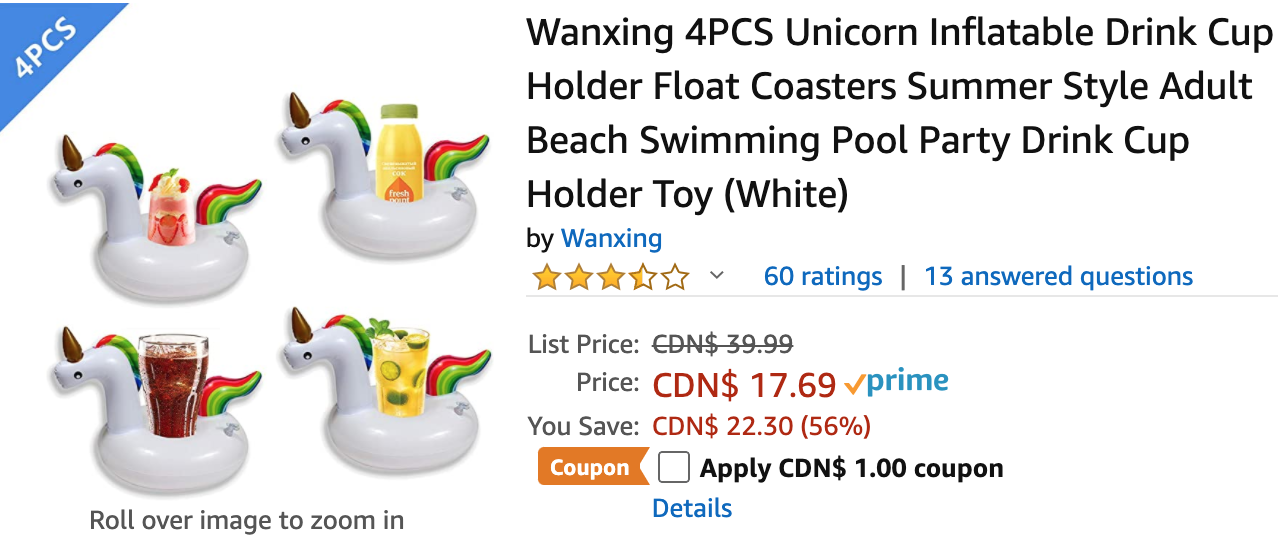 Amazon Canada has awesome deals available now! The Amazon Canada deals include:
Get 4PCS Unicorn Inflatable Drink Cup Holder Float Coasters, for $16.69, (when you apply $1.00 Coupon), Save 58% off
Get AC Plug-in Carbon Monoxide Alarm, for $45.90, Save 49% off
Get Bamboo Cheese Board, for $39.99, Save 33% off
Get Trade 7 Gallon, Re-usable Square Nursery Pot, for $106.52, Save 17% off
Get Wooden Wall Mounted Hat and Coat Rack Shelf, for $31.95, Save 18% off
Get Nikon AF-S NIKKOR 70-200mm f/2.8E FL ED VR Lens, for $2,599.00, Save 4% off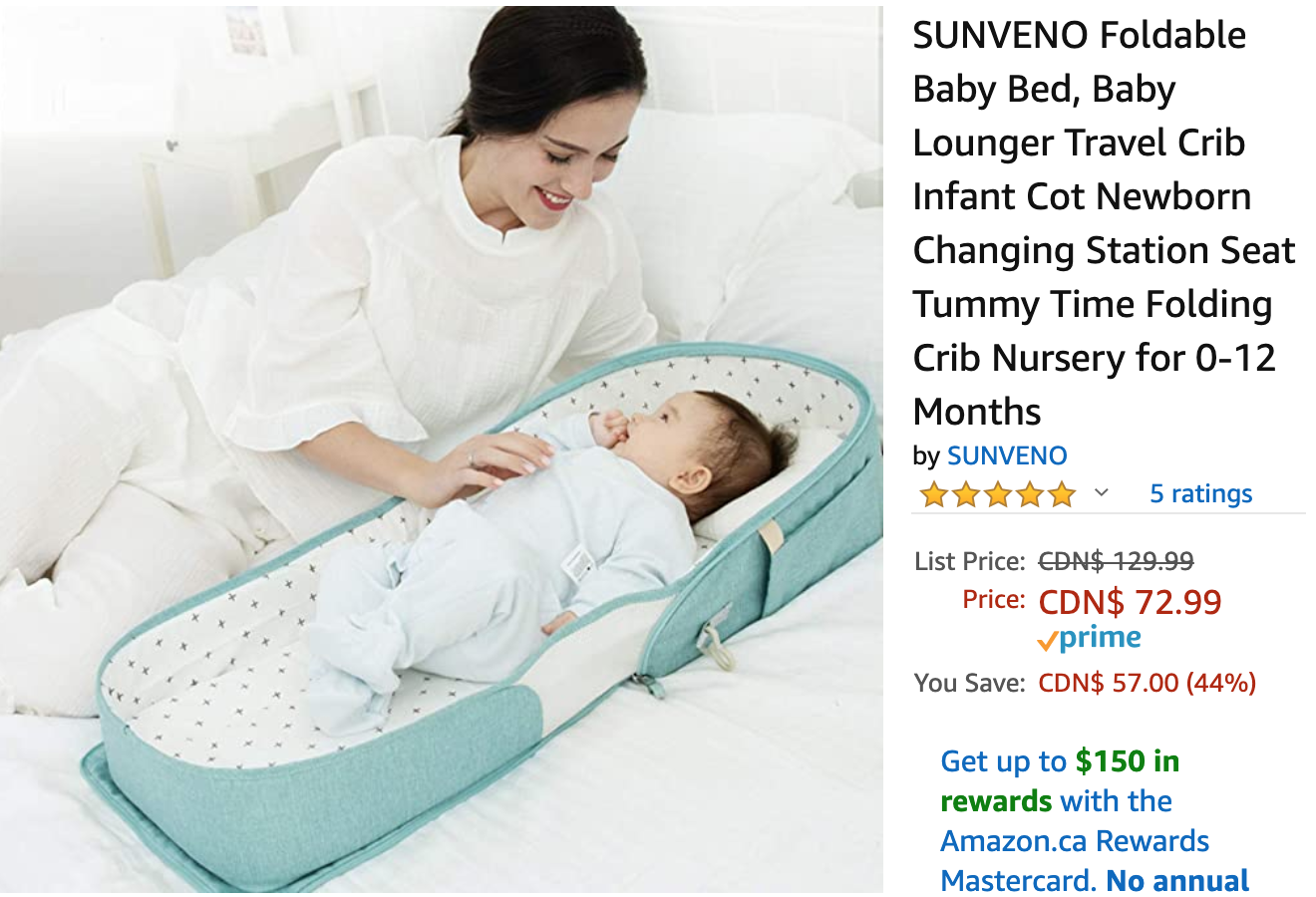 Some of the above deals are "Lightning Deals" so they're available for a few hours only!
These Amazon deals are available today, while supplies last. Amazon offers FREE shipping on orders over $35.