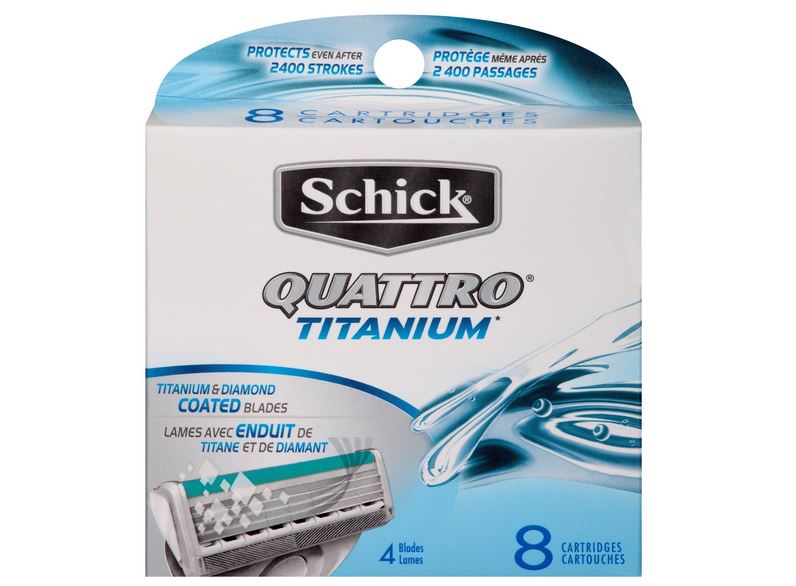 Gone are the days when we got lots of free razors as couponers but Amazon Canada has a great deal on Schick Quattro Titanium refills.  You can get a pack of 8 refill cartridges for just $12 – or less if you subscribe.  If you subscribe, you can always cancel before they send the next shipment.
Pivoting Head with Four Titanium -Coated Blades: For a close, precise shave, the four Titanium-coated blades in each cartridge stay sharp for long to reduce irritation

Two Conditioning Strips for a Smooth Shave: The refill cartridges feature two conditioning strips that are specially formulated to provide glide to help minimize irritation

The pivoting head and edging blade offer greater flexibility and can glide into hard-to-reach areas.
Click here to buy online.  If you previously bought this deal last time it was offered with a limit of one per person, you can buy again with this price drop.