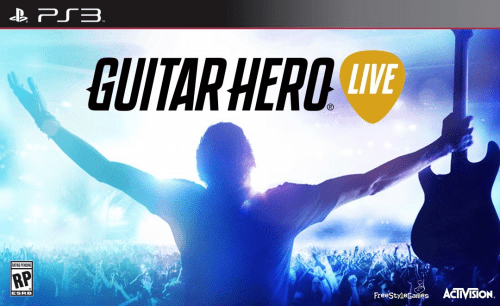 Amazon Canada has a great deal on an upcoming game! Head online to Amazon now and you could save $30 off when you pre-order the Guitar Hero Live Bundle for PlayStation 3, Wii U or Xbox 360! Pre-orders for this game are normally sold for $129.99 across every console, but when you add it to your cart for PS3, Wii U or Xbox 360, you'll notice it's been added for $99.96.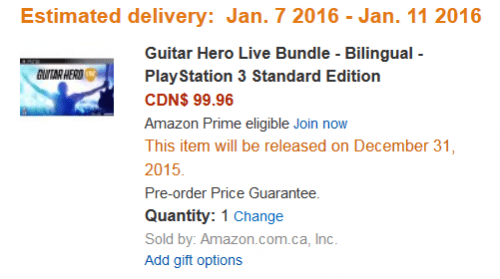 When you go to buy Guitar Hero Live on Amazon, you'll notice the price is hidden for PS3, Wii U and Xbox 360, but I tried adding it to my cart and saw this $30 off discount. Guitar Hero Live is the latest title in the popular game series. It features two innovative new game play modes that help you feel like you're a star. Watch the crowd react to your shredding skills from a unique first-person on-stage perspective and play along in real-time on GHTV, a playable music video network where you can challenge friends and rivals.
It's not clear if this is a permanent price drop, but if you've already pre-ordered Guitar Hero Live during Amazon's E3 sale a few weeks back, you may have received an additional 30% off the pre-order price. With this $30 off on select systems, you may want to check your account over the next 24 to 48 hours as the 30% may now apply to the lowered price.
Guitar Hero Live is released on October 20, 2015. This discount will only show up for the PS3, Wii U and Xbox 360 versions of the game.  Amazon Canada offers free shipping on orders over $25.
Click here to pre-order Guitar Hero Live Bundle from Amazon Canada.