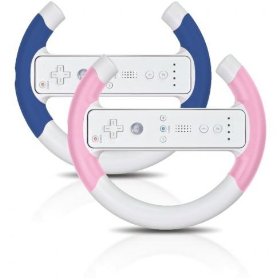 This week's Amazon video game deal of the week is on select accessories for your Wii.  They have a variety of different attachments for the Wii, including Dual Light Sabers for $14.99 (very limited quantities at the time of posting), and the Wii Turbo Wheel Twin Pack for $14.99.  There are also various fitness packages.
Great sale and things are going super fast so check it out soon.  This sale is running from today until January 16 and only while quantities last.
Click here to go to the Wii Accessory Sale at Amazon.