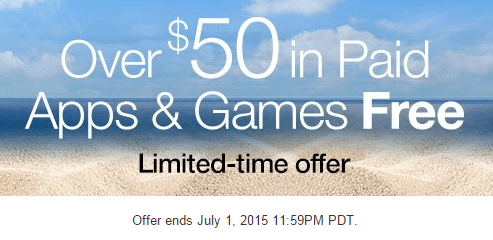 Amazon.com offers free apps every day, many offered are cheap games, but their Canada Day offerings are worth downloading.
AVG AntiVirus PRO Android Security ($11.99 but $10.80 on Google Play)
Mirroring360 AirPlay Receiver (was on sale for $6.99 but regularly $19.99 – mirrors your iOS screen on Android)
TinyCam Monitor PRO for IP Cam ($2.99)
Simply Yoga ($3.99)
Weather Live ($1.99)
AirReceiver ($2.99)
Alarm Clock Play ($1.99)
Exiles ($6.99)
Table Top Racking ($2.97)
Quell Memento Game ($2.99)
and more games.  Click here to check out the offerings and download these free games.  You will need an Amazon.com account to get these games.  These free downloads are available until 11:59 PDT tonight.