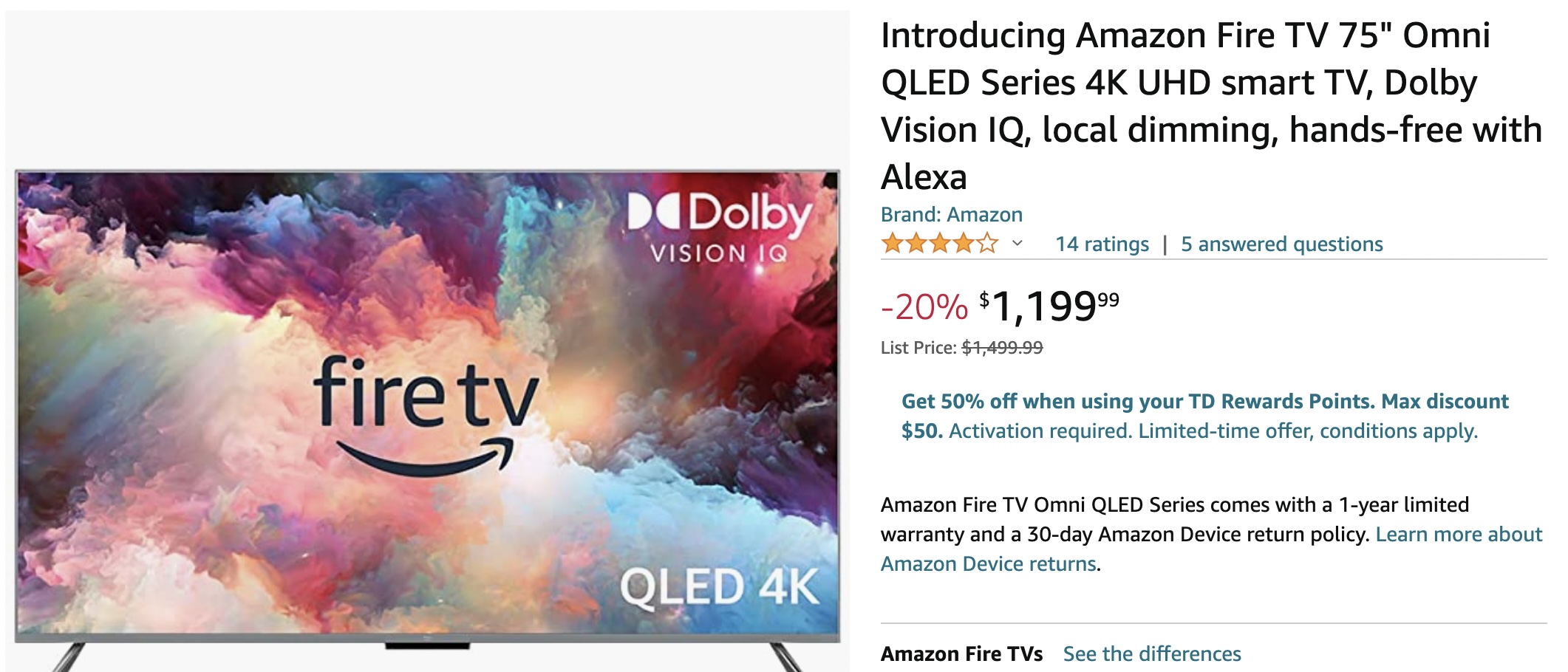 The new Amazon Fire TV 75″ Omni QLED Series 4K UHD smart TV, Dolby Vision IQ, local dimming, hands-free with Alexa is on sale at Amazon.ca for $1,199.99 Reg. $1,499.99.
With Dolby Vision, 4K Quantum Dot Display (QLED), Advanced HDR, Adaptive Brightness and better contrast, this seems like a good price for this Amazon TV.
This TV is pretty new so we don't have much information about its quality and not enough reviews yet, but from personal experience, Amazon products are great price for what you're getting in return.
Click here for Amazon Fire TV 75″ QLED