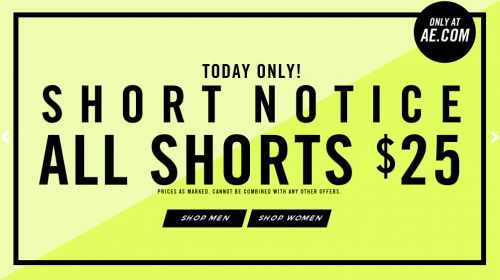 Shop at American Eagle Canada online today only and enjoy ALL shorts for only $25.
While they advertise as all shorts being $25, they actually come up as $27.55. I am assuming this is the $25 plus tax price. These are great prices either way compared to their normal cost of up to $60 for shorts!
If you decide to purchase a couple pairs of shorts, you will also receive FREE Standard Shipping on all orders over$50 from American Eagle Canada online.
Click here to shop at American Eagle Canada and buy any pair of shorts for only $25 today only.