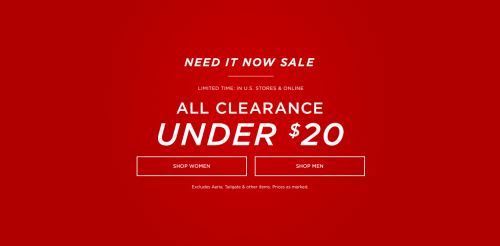 American Eagle Outfitters Canada is clearing out their summer stock, but that doesn't mean that the clothing is any less relevant, seeing as there's still at least a solid two months or so of summer left. This is great news, since you can pick up women's dresses, skirts, shorts, tees and more or men's polos, shorts, dress shirts, jeans and much more for as little as under $20.
If you're looking for the perfect mid-summer movie and dinner look, you could grab these jeans for just $25.86 (reg. $64.62) and this sexy cold shoulder top for just $12.92 (reg. $32.28).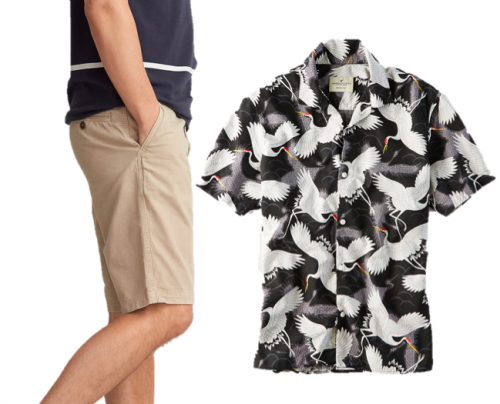 An equally stylish, and affordable, look for the guys would be something like this shorts and short-sleeve print dress shirt outfit. Normally, the shorts would cost $58.15, but right now you can grab them for just $25.86, and the short-sleeve dress shirt would've been $45.21 but is now just $19.39. This means that you'd be saving a total of $58.11 on this outfit!
American Eagle Outfitters Canada offers FREE shipping on all orders that are $65 or more.
Click here to begin shopping at American Eagle Outfitters Canada.