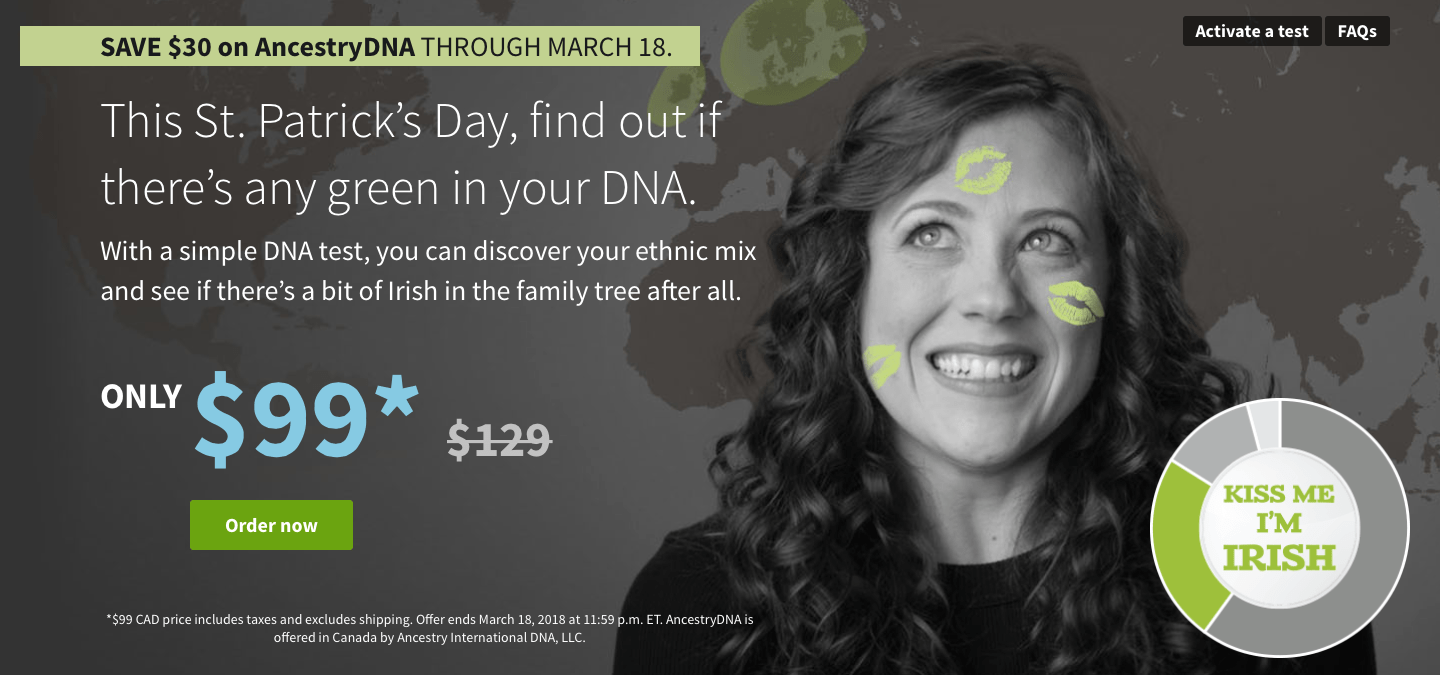 Ever wonder if there really is any 'luck of the Irish' in you? Well, right now may be the best time to figure out for sure if there is any of that Irish blood pulsing through your family's ancestral tree, as Ancestry Canada is offering their DNA test, aptly named AncestryDNA, for the promotional price of just $99.
Usually, this test would cost you $129.99, meaning you'll be saving yourself a fancy $30 and you'll be able to unearth your family's ethnic mix and begin to trace the extensive migration patterns that got you to where you are today.

These tests are pretty simple to follow. You just need to grab a swab of your saliva and then place it in the pre-paid envelope and then send it off to be tested. Your results will take anywhere between 6-8 weeks, but that's really a short time to wait to hear back about your entire ancestral history!
This offer includes the taxes, but it does not include shipping and handling. It will only be valid until March 18 at 11:59pm EST.