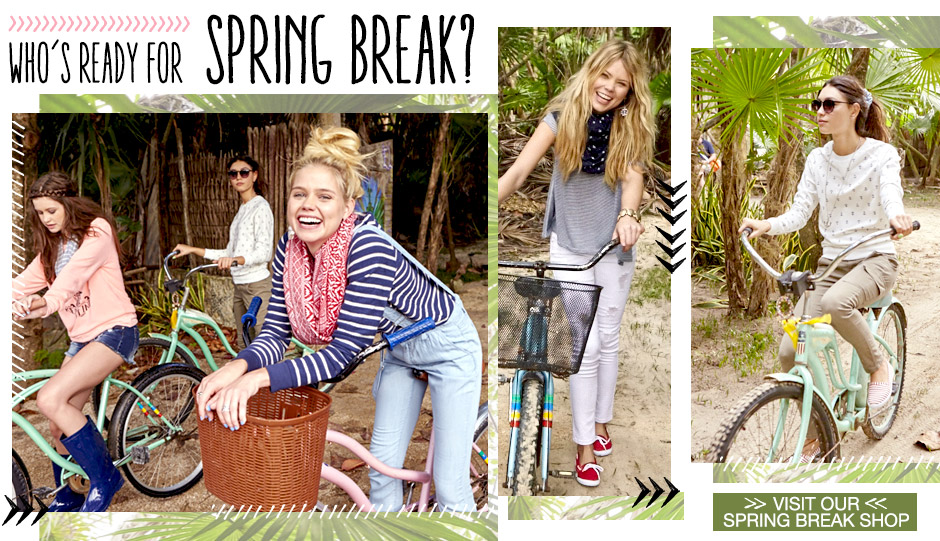 Ardene Canada is probably your number one spot to go this time of year to pick up all of your spring break essentials, particularly if you're not wanting to spend a whole lot of money (seeing as you've probably already spent a fair amount of money on your trip to *insert spring break getaway destination of choice here*).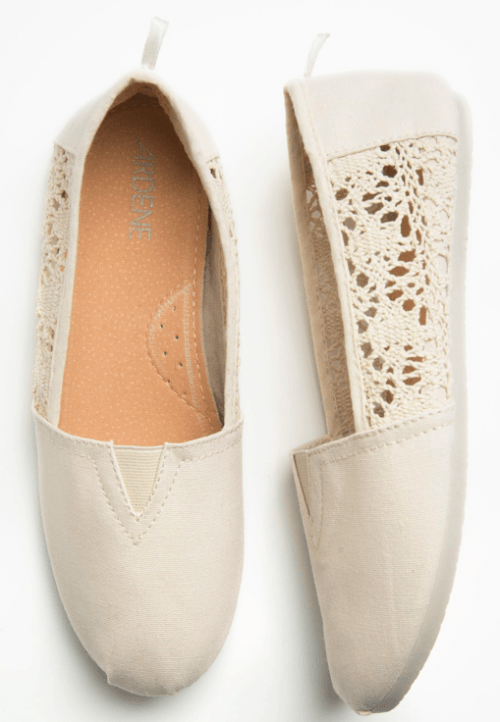 If you're heading to a sunny location for the March Break, then you're definitely going to need at least a couple of options for footwear as you'll be going between the beach, the poolside and wherever else your adventures take you. Ardene is selling a wide variety of canvas loafers that would be ideal for slipping on and off when you're on the go, but you won't have to worry too much about them 'getting ruined' since they are also on sale for 50% off after you buy your first pair.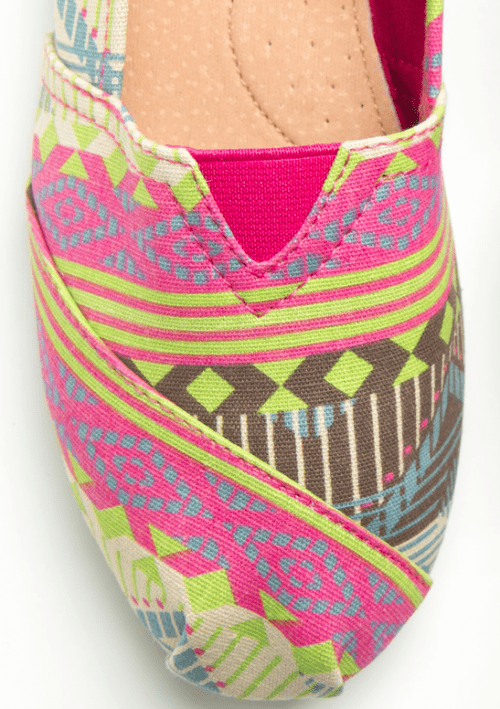 Since it's nice to have lots of options, I thought it would be best to get a pair of Ardene's canvas loafers in a laid-back and fun pattern for daytime activities beside the beach, like these pink, beige, and green print canvas loafers ($14.50), and then picking up a more fancy pair of loafers, like these beige canvas crochet loafers ($14.50), for the nights when you want something a little more subdued. Together, these two pairs of shoes will end up just costing you $21.75, which is $7.25 less expensive than what you would normally pay.
There are a number of other buy one, get one 50% off deals going on at Ardene's right now that you can also take advantage of, like the one on leggings, and licensed tees plus there is also a deal on swim suits, where they are being sold at 2 for $15.
Ardene Canada offers free-shipping on orders that exceed $59.99.
Click here to begin shopping at Ardene Canada online.