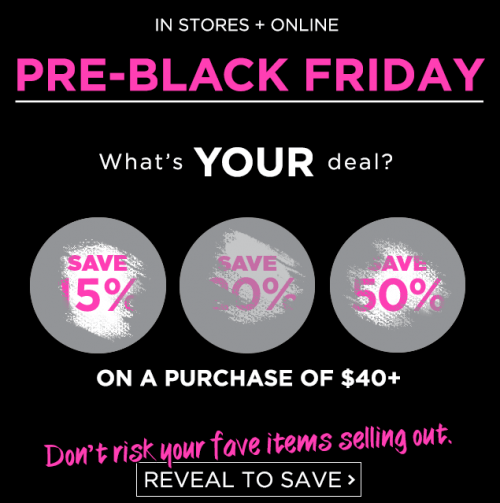 Ardene Canada has released their pre-Black Friday sale! With their Scratch and Save deal, you could save up to 50% off on any purchase of $40 or more. But it doesn't stop there! Any purchase of $25 or more gets you free shipping!
Ardene Canada sells a wide variety of clothing items that are all included in this sale including cute onesies, stylish dresses, impressionable boots, and so much more. You could get this 82 North Green Winter Park, originally $98.50, for just $49.25 on sale.
Ardene Canada's Pre Black Friday Scratch and Save Sale only lasts until November 25, 2015, so hurry up to grab up to 50% off a purchase over $40 and your free shipping over $25.
Click here to start shopping at Ardene Canada.