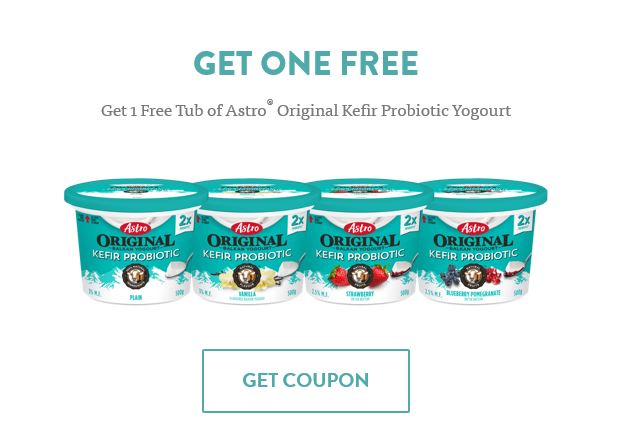 Here's a hot coupon that may not last, so you might want to drop everything to print this coupon for a free package of Astro Original Kefir Probiotic yogurt!
The coupon is available through the Astro Canada website, so completely legitimate. It is a pdf coupon however, and being a pdf coupon for a free product, it may not be long before stores stop accepting this one. There is nothing on the coupon to identify it as being a unique print, and this usually causes issues with redeeming the coupon, as it tends to look fake or copied.
In any event, the coupon is currently available and can be redeemed on one 500g tub, or 8x100g multipack of Astro Kefir yogurt. The coupon is valid until December the 31st, 2019. There will be a pop up to click for the coupon when you click through the link below.