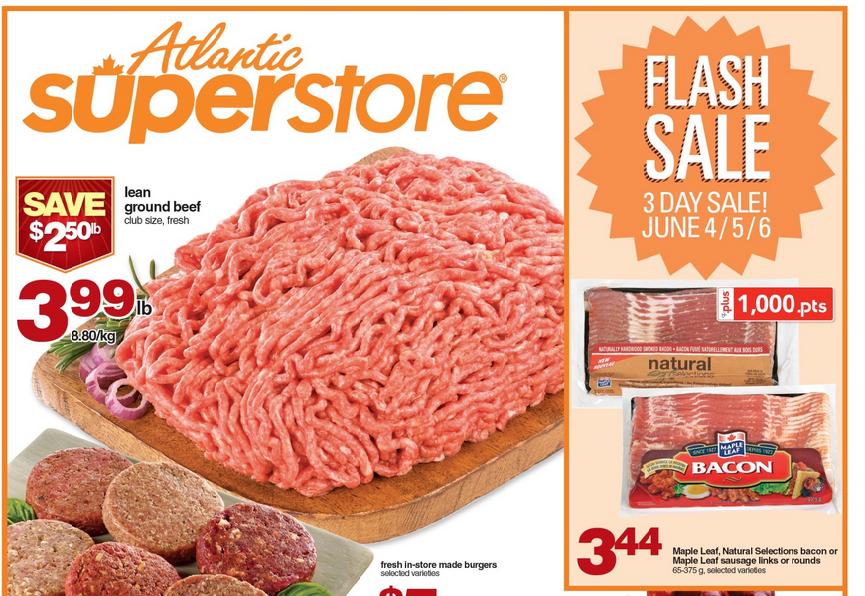 Residents of Atlantic Canada may want to clear some freezer space to take advantage of this awesome deal on bacon this weekend at Atlantic Superstore. Starting today and for three days only, from June the 4th to the 6th, 2015, Atlantic Superstore has a flash sale on Maple Leaf Bacon. The bacon is on sale for just $3.44, and there is also a bonus offer of 1,000 PC points with the purchase of each one. 1000 PC points has a value of $1, bringing the cost of the bacon down to just $2.44.
The varieties included in the sale are Maple Leaf, Natural Selections bacon, or Maple Leaf Sausage links or rounds 65-375g. The ad does not state a limit, but there will likely be one posted in the store.
Click here to view the Atlantic Superstore flyer for the sale which begins today.