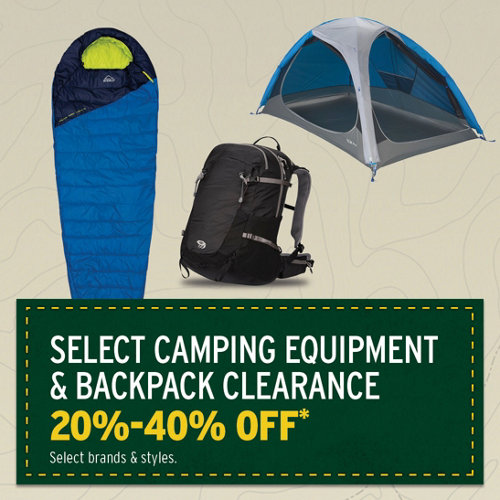 It's the last full week of the month of February, which means we are slowly – but surely – inching that much closer to spring, and soon enough, summer. I know it's hard to believe, but it's true! Summer will be here before you know it and with the approaching change of seasons, you'd be wise to snag some of the camping gear that's on sale right now at Atmosphere Canada in their lineup of weekly deals.
If you're not so keen on camping gear and would rather bundle up for the remaining few months, then Atmosphere has still got some deals for you. These include:
save 25% off on winter accessories and baselayer
save at least 30% off on snowshoe clearance
up to 50% off on winter jacket and pant clearance
save at least 30% off on Nordic ski, boots and pole clearance
save up to $70 off on shoes
save 25% off on select hoodies
save 20%-40% off on select camping equipment and backpack clearance
Atmosphere offers FREE shipping on all orders with no minimum purchase required.