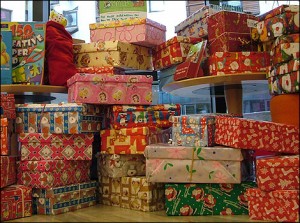 If you are a last minute shopper and find something online some of the Canadian sites are still offering guaranteed delivery before the 25th.
Some are just promising magor city centers or Ontario.
If your like my husband your now just getting in gear thinking "Hmmn what else should I get?"
Nows the time to grab that last minute item!
Please check each sites specifications before ordering.
Heres a list I've compiiled thats offering 'Last minute shipping'
Update
If anyone comes across other stores please post and I'll update my list.
Ps. I'm looking for some volunteer wrappers to come wrap my presents, theres only about 75 things, and I will provide drinks dependant upon photo id 😀