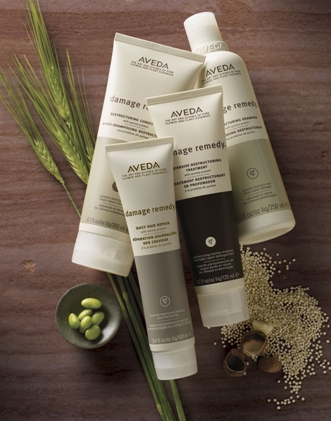 I am a bit hesitant in posting this promo because the last freebie from Aveda was not available at any of the stores that I went to…even though there was nothing stated on the printout. 🙁 Luckily, I didn't give up, brought the voucher with me when I went to Buffalo, and redeemed it at a Pure Salon at the Walden Galleria! No problems whatsoever.
(I think the problem lies in the fact that Aveda US/Canada share the same website.)
Anyway, if you're willing to try OR are planning a trip across the border soon, Aveda is offering a couple of freebies: sample pack of Damage Remedy, including a Restructuring Shampoo, Conditioner, & Daily Hair Remedy AND sample pack of Invati Exfoliating Shampoo/Thickening Conditioner.
Click here to check out these offers. Look on the right-hand side, under the headings, "Try It – For FREE!". Both offers expire June 29th, 2012.