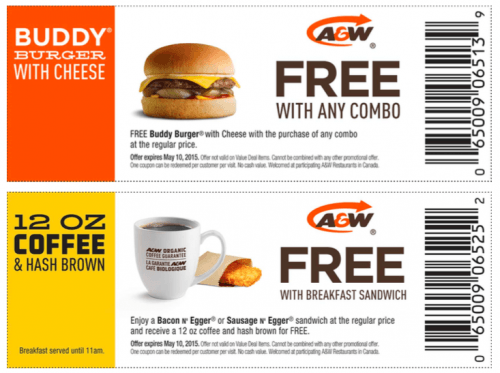 A&W Canada has released some new printable coupons that will be valid for the next two weeks, until May 10th. You will only be permitted to use one coupon per transaction and no matter what the coupon is, you cannot combine it with any other promotions going on in-store.
These printable coupons include:
FREE Buddy Burger with Cheese when you buy any combo at regular price
FREE 12 oz. coffee and hash brown when you buy a Bacon n' Egger or Sausage n' Egger sandwich at regular price
add an extra beef patty for FREE when you buy a Teen Burger or Mozza Burger at regular price
upgrade to poutine for FREE when you buy fries or a combo at regular price
Click here to print out your A&W Canada coupons.