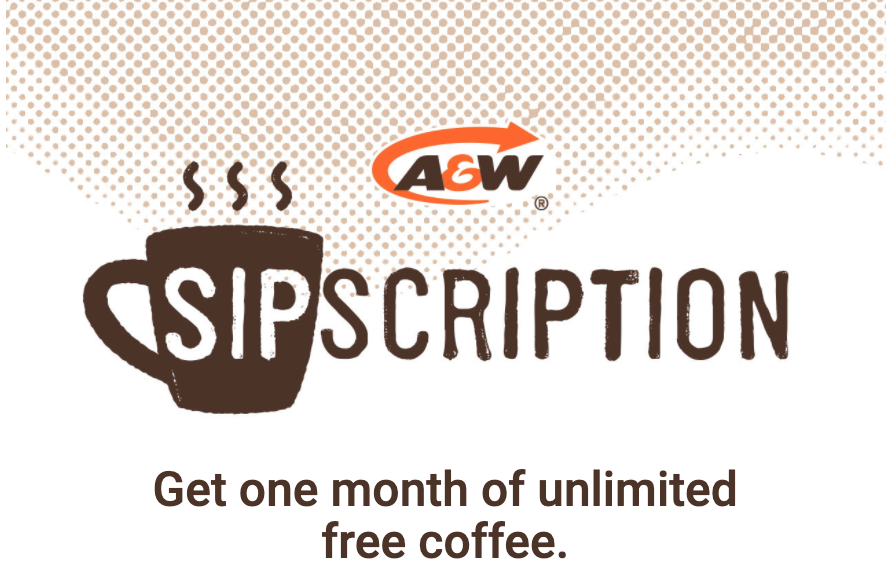 A&W Canada has a great promotion available now. A&W SipScription is a new monthly coffee subscription on A&W mobile app that lets you sip on unlimited A&W coffee FREE. A&W currently testing the program and A&W inviting you to try it for FREE. Yep, FREE! The only catch is you'll drink so much coffee you might get jittery.
The registration deadline is February 25, 2021. The FREE trial begins March 1, 2021.
Click here to view A&W Canada coupon.
Click here to find A&W restaurants near you.