For TWO DAYS ONLY Babies R Us is offering the Diaper Genie I and II refills at 2 for $10!
Sept 11 – 12 only!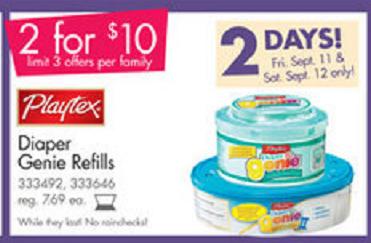 These hardly EVER go on sale, goodness knows I could never find them for less than $7 on sale so stock up now!
Limit of 3 per family, so 6 total.
Thanks to monkeyincowtown for finding this great deal!