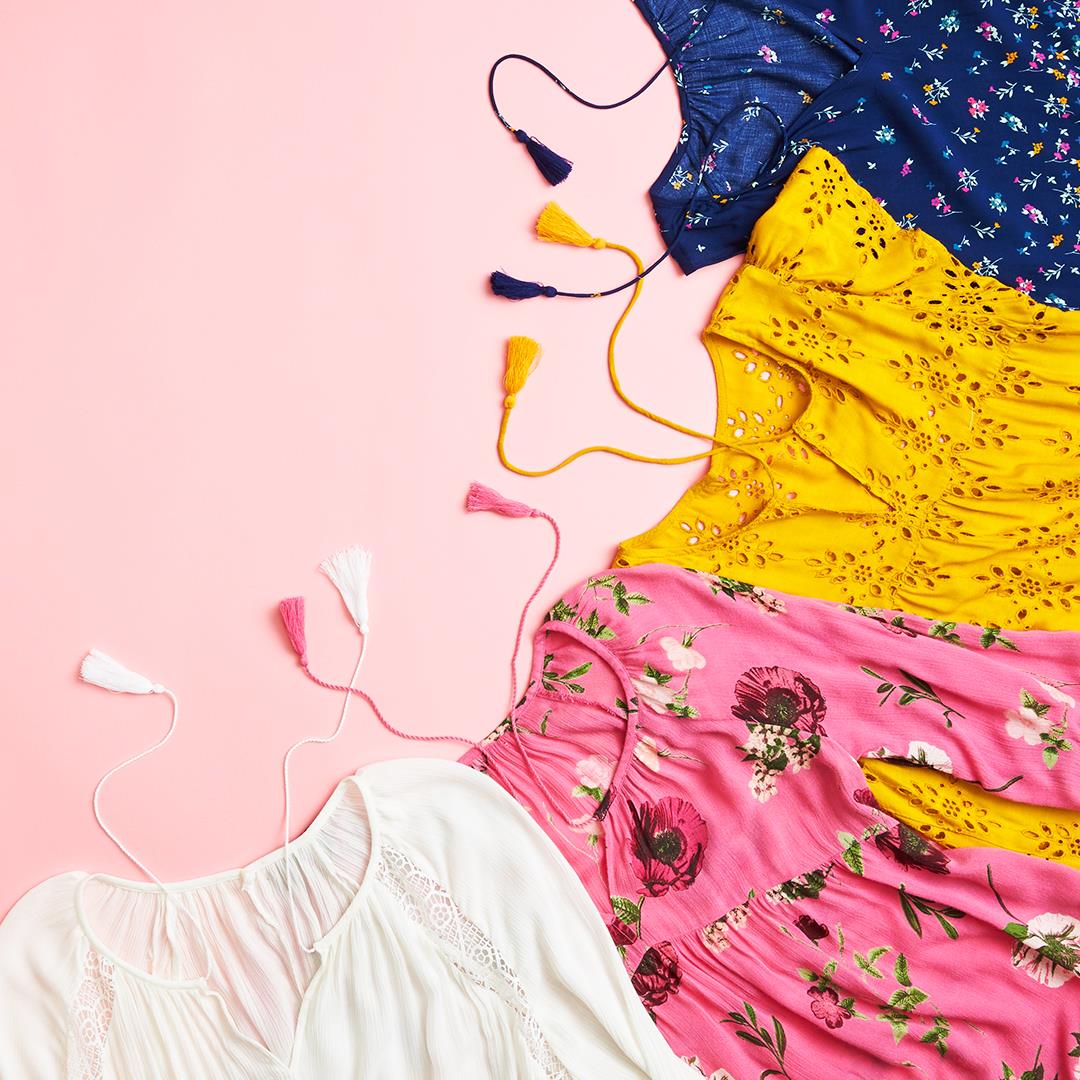 This is really one of my favourite kinds of promo codes that stores like the Gap, Banana Republic and Old Navy can offer, and that's where the three stores come together and offer a discount code that is applicable at all three locations – and, most importantly – can be applied in one transaction. Right now, these three great stores are offering a promo code that will save you 40% off your purchase when you use the promo code, SUNSHINE, at checkout.
This promo code will only be around for a short period of time though, as it will be expiring on Monday, March 20th at 11:59pm EST.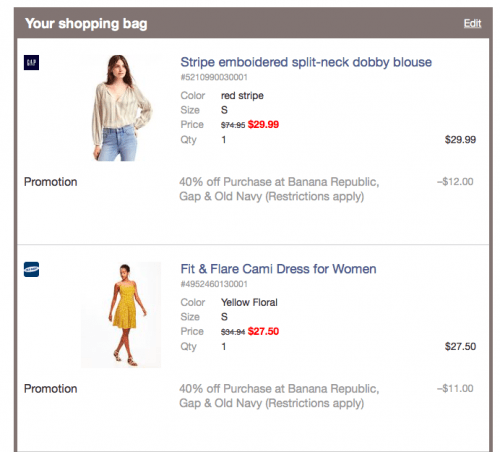 What's even better about the cross-site promo code? Well, I've tested it out and yes, you can use it on sale items. For instance, this striped blouse from Gap is usually sold for $74.99, but is now for just $29.99, and this fit and flare dress from Old Navy is normally sold for $34.94, but right now is being sold for just $27.50. Both of these items were discounted by an additional 40% when I used the promo code SUNSHINE, making my cart total just $34.90, though without the sale or the promo code this would've cost me $109.90!
The Gap, Old Navy, and Banana Republic all offer FREE shipping on orders that are $50 or more.
Click here to begin shopping at the Gap, Banana Republic or Old Navy.