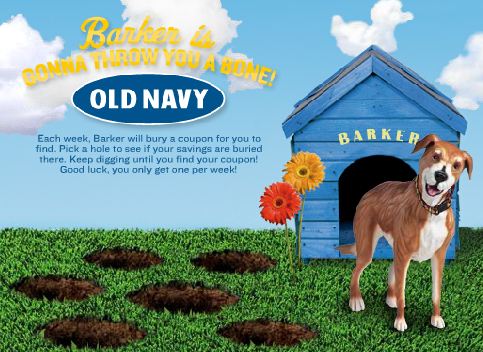 Click here for this weeks Barkers Bones coupon.  Save $10 off $50.  Simply print and redeem in store until December 9th, then I'll post another one!  If you don't want the $10 off $50 and want to try you own luck click here to play the Facebook Barkers Bones game. 
* Unfortunately this is not valid online or Quebec. See coupon for details.
Can't make it? You can shop at Old Navy online, but unforunately the coupon will not work. Shipping is free over $50.