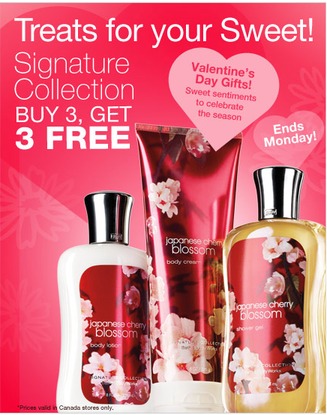 Still shopping for Valentine's gifts for your sweetheart? Bath & Body Works has an awesome sale. Right now, until Monday, you can get 3 free signature items when you buy 3! I love stepping into Bath and Body Works cause there is sooo much great smelling and pretty things to buy, and makes for a great Valentine's gift!
There are also other deals being offered like Buy 2, Get 1 free aromatherapy products.
Click here for more information!