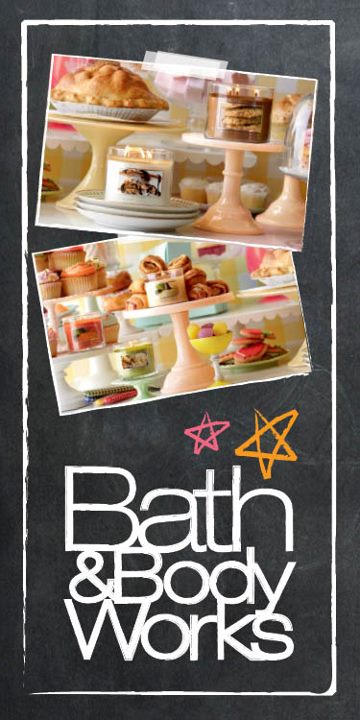 Today: September 29th only receive 20% off your entire purchase in store at Bath & Body Works.
Why? Because they are celebrating 3 years in Canada. 3 years?! I can't believe that … it seems like it was only yesterday that I fell in love with this store. I think I could live their happily … I'd certainly smell pretty!
I mean, how can you resist a store that sells candles with such flavors as: S'Mores, Pumpkin Caramel Latte, Hot Chocolate, Apple Crumble and so many more. Mmmmm … now I'm hungry.
Click here to find your local store
Thanks couponlady!