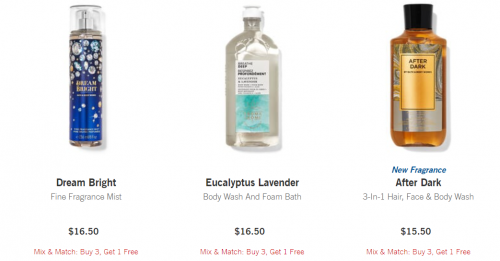 Hopefully you were able to get your hands on all of your favourite candles during the $11.95 sale this weekend, and now that it has nearly come to an end there may be some new offers around the corner. There are a couple of promo codes that you might be able to use on purchases in the near future, so keep these handy just in case.
The promo code FESTIVE works now and is valid until December the 24th. This code will take $10 off of a purchase of $40 or more. Looking slightly ahead, there is another code that will be valid from December the 12th to the 24th. Use the code BRIGHT to take 25% off your purchase and give you free standard shipping when you spend $50 or more. There are some online offers that don't require a code, in which case you would be able to use one of these codes, or a code that you get when you sign up for emails. The sign-up code usually takes a few days to arrive though, and that's when these codes come in handy!
If you still wanted to make any candle purchases, you have until 5:59am tomorrow to get 3-wicks for $11.95.
Click here to shop Bath & Body Works Canada.