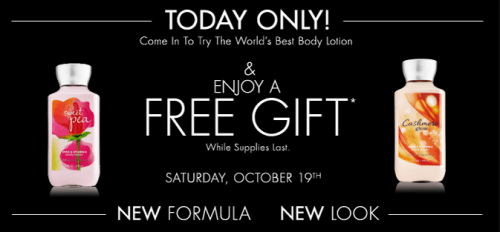 Get a free gift up to $14.50 value when you spend $10 or more before taxes at Bath & Body Works and try their new lotion today.
No coupon is needed for this deal for those without printers.  Click here for their facebook post about this deal if you need it for a cashier with questions.
I will be picking up some anti-bac hand soaps at 7/$25.50 + 1 free for this deal but they also have sales on candles this weekend.