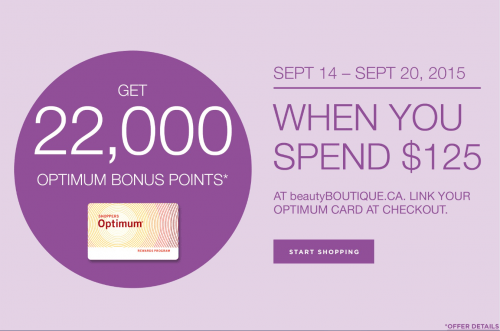 BeautyBoutique By Shoppers Drug Mart Canada has a great offer available right now! Head online to Shoppers' beautyBoutique and you could receive 22,000 Optimum Bonus Points when you spend $125 or more! Shoppers beautyBoutique is a great way to shop for all your favourite brands of name brand skin care, makeup, nail colour, fragrances and more from the comfort of your own home! And with 22,000 bonus points, that's the equivalent of $30 that you can use towards future Shoppers Drug Mart purchases!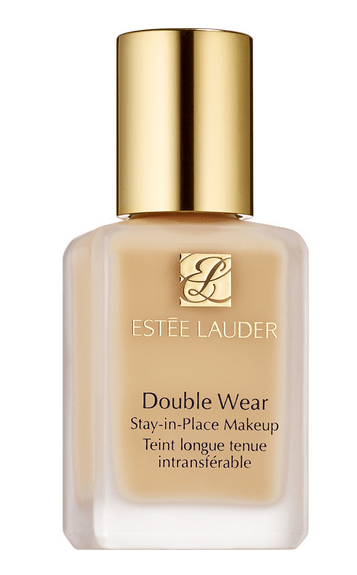 I took a look around online and saw makeup from all the hottest brands such as Stilla, Anna Sui, Shiseido, Clarins and more. This Estée Lauder Double Wear Stay-in-Place Makeup for $45 is another great makeup option available on the beautyBoutique. This makeup is made to stay in place for 15 hours. It won't change colour, smudge, or come off on your clothing. Simply apply it before you leave home in the morning and you'll have worry free, flawless skin all day!
When I looked online, there didn't seem to be anything on sale at the beautyBoutique, but if you were thinking about shopping for your favourite brands of makeup, hair care, skin care, and more, it's worth checking out the site as it will be fairly easy to reach the $125 minimum spend with these name brand items.You can also use the bonus points you'll receive for discounts off future purchases. Once you've got the $125 minimum in your cart, make sure to link the purchase to your Optimum card at checkout to get your bonus points. This offer ends September 21, 2015 at 4:00 am EST. BeautyBoutique by Shoppers Drug Mart offers free shipping on orders over $75.
Click here to begin shopping online at beautyBoutique by Shoppers Drug Mart Canada.