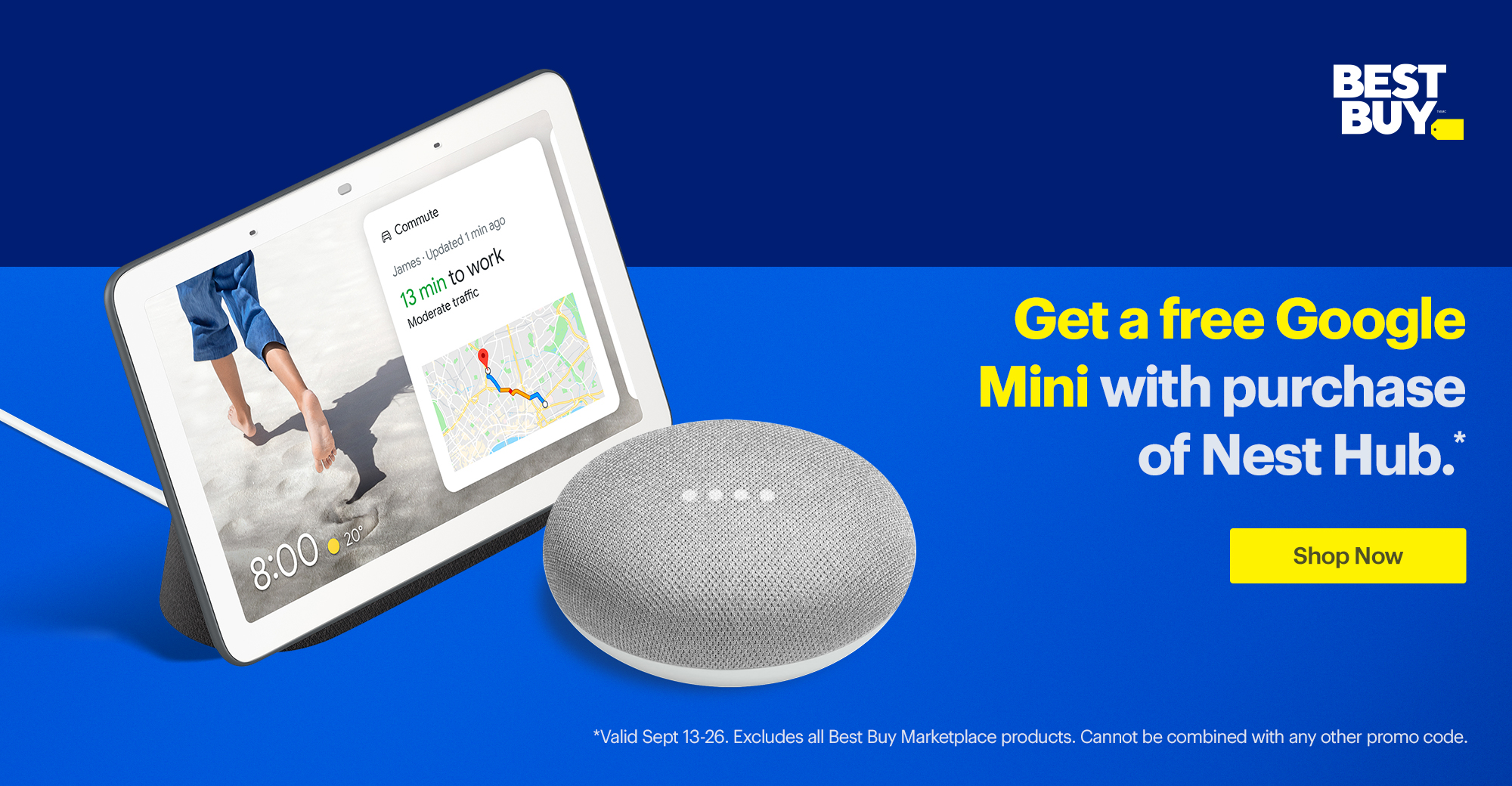 Best Buy Canada has a fabulous offer going on. Get a FREE Google Mini with purchase of Nest Hub! Google Nest Hub lets you view and control compatible smart lights, cameras, thermostats and TVs from a single dashboard.
With the Google Assistant built-in, see your best and latest pictures from Google Photos, control compatible devices from a single dashboard, watch YouTube and more.
Watch YouTube, and play songs and music videos from YouTube Music. Plus, listen to Spotify and TuneIn. All available free.
View and control compatible lights, cameras, TVs and other devices from a single dashboard. Works with over a thousand smart devices from popular brands.
See your personalized schedule, commute, reminders and more with Voice Match. Plus, get visual answers from Google and watch helpful videos from YouTube.
With Google Photos, see your best and latest pictures of loved ones automatically. Plus, use your voice to show your photos.
This offer ends on September 26 2019. Excludes Marketplace.
Best Buy offers free shipping on orders of $35+.
Click here to view Best Buy's latest flyers.