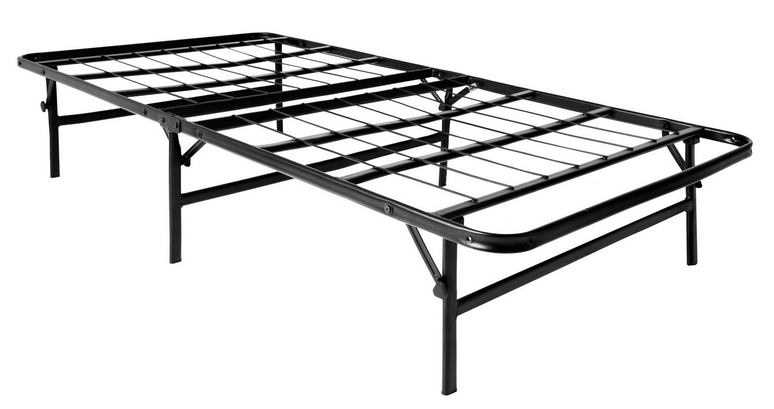 Box spring frames are often cheap if you buy them with a new mattress/box spring, but if you are looking for a new one without the added cost of the rest of the bed, Best Buy is selling the Simple Sleep queens sized frame for just $49.99 today only online.
Even better, this frame has added bars so allows you to replace the box spring as well as the frame and just use a mattress on top.  The Folding Box Spring fits a queen-sized mattress and supports up to 1,000lbs. When used on its own, it provides space underneath for storage and includes mounting brackets for your headboard.
Click here to buy this box spring frame from Best Buy.  It qualifies for free shipping and is in-stock so should ship next business day.