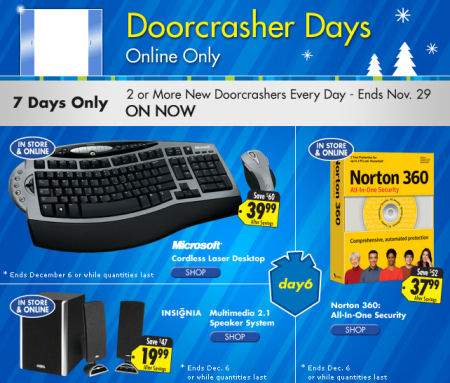 Sort of late, but just finally got some free time to post today's deals from Best Buy.   It looks as though all three door crasher items for today are still available.
Here are today's door crashers:
Microsoft Cordless Laser Desktop (4000)
$39.99
(reg. $99.99) Norton 360: All-In-One Security
$39.99
(reg. $89.99) Insignia Multimedia System (NS-3099)
$19.99
(reg $69.99)'
Click here for more information or to order.