Beginning March 31st, Best Buy will offer one deal everyday. I'll post Best Buy's deals daily (for the next 7 days) and I'll express my opinion on their offer.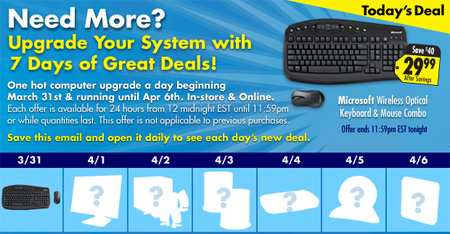 Best Buy's Deals:  Day 1
Microsoft Wireless Optical Keyboard & Mouse Combo
Warm deal. I prefer Microsoft's newer keyboard and mouse models.