Biotherm Canada is hosting a wonderful friends and family event this weekend (lasting until Sunday, April 23) where you can save 20% off on all orders, plus receive FREE shipping on all orders with no minimum purchase required.
The deals here are quite good, especially if you consider that Biotherm is a more expensive facial care brand, but trust me when I tell you that their high price tags are definitely worth it. I've rounded up some of the better deals that can be found from their best-selling products, but by no means look at this collection as being exhaustive as it's quite literally 20% off throughout the whole site!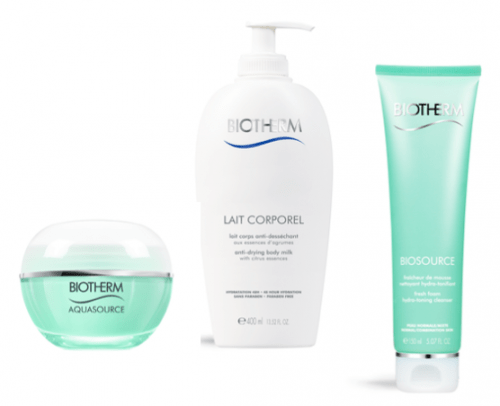 One of the better selling products, the Lait Corporel Body Milk Anti-Drying Body Milk With Citrus Extracts is currently being sold for $24.80, though it's usually sold for $31. This is a great product for those of you looking for an everyday moisturizer to prevent flaking and to keep a healthy glow all over. Or, if you're looking for a more intense all-day moisturizer, you could check out Aquasource Gel (30mL) that is said to provide you with 48 hours of hydration. The 30mL bottle is normally sold for $35, but you can grab it for just $28.
And most of us like to have an everyday cleanser that is neither too rough, but also does its job of doing a deep clean on your pores. For that order, you might want to check out the Biosource Foaming Cream for Normal Skin. This cleanser is currently on sale for just $19.20 (was $24).
Biosource will be offering free shipping on all orders until April 23.