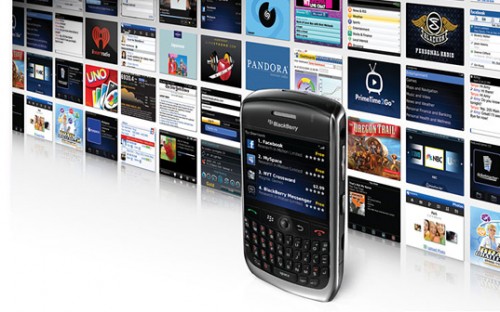 For all those Blackberry users out there this is a great freebie!  As a way of making up for the recent service interruptions to Blackberries,  RIM is allowing all Blackberry users to download $100 in free premium apps.  There are some pretty good apps to choose from too.  Here is the current list:
• SIMS 3 – Electronic Arts
• Bejeweled – Electronic Arts
• N.O.V.A. – Gameloft
• Texas Hold'em Poker 2 – Gameloft
• Bubble Bash 2 – Gameloft
• Photo Editor Ultimate – Ice Cold Apps
• DriveSafe.ly Pro – iSpeech.org
• iSpeech Translator Pro – iSpeech.org
• Drive Safe.ly Enterprise – iSpeech.org
• Nobex Radio™ Premium – Nobex
• Shazam Encore – Shazam
• Vlingo Plus: Virtual Assistant – Vlingo
The press release states that more free apps are to come and that this promotion will be valid until December 31, 2011.
Click here to read the press release from RIM and Blackberry.