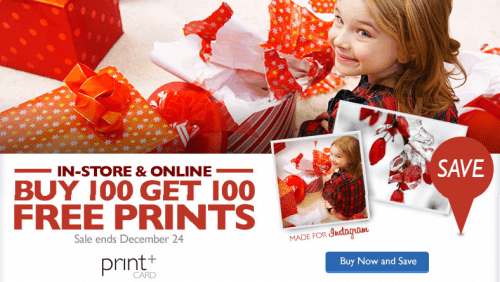 I am sure you will all have absolutely lovely photos to print after this Holiday Season, so why not save while doing so?
Black's Photography is currently have a Buy 100 Print and Get 100 Prints free promotion. Simply purchase a Black's Print + Card for 100 Prints at $30 and receive 100 Prints Free! A picture is worth a thousand words, make them worth more by spending less this Holiday season.
You can purchase your Black's Print + Card online or in stores.
What is print+?
a way to purchase a quantity of prints at a lower price

prints never expire

the most convenient way to pay for printing online and in-store
Purchase your Prints + Card 100 Prints for $30 and receive 100 Prints FREE or find a Black's Location near you here.