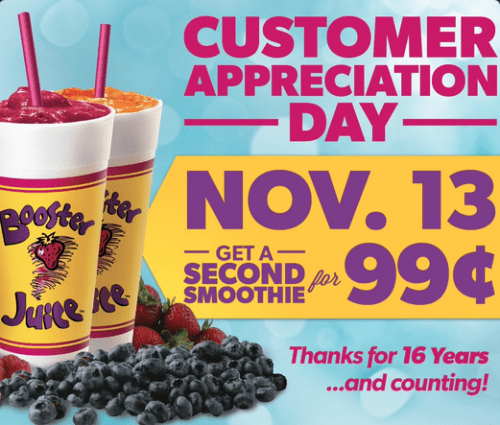 Booster Juice Canada wants to thank you for 16 years of business by offering you a second smoothie for just 99¢ today, November 13th, 2015 for their Customer Appreciate Day.
Booster Juice have 71 flavours to choose from any flavor you like. Enjoy Breezy Banana or Mango Hurricane or Strawberry Sunshine, and you will definitely find the perfect flavor for you.
So stop in today, Friday November 13th, 2015 and with your purchase of one smoothie you will enjoy a second one for just a smooth .99¢ !
Click here to visit Boost Juice Canada online.