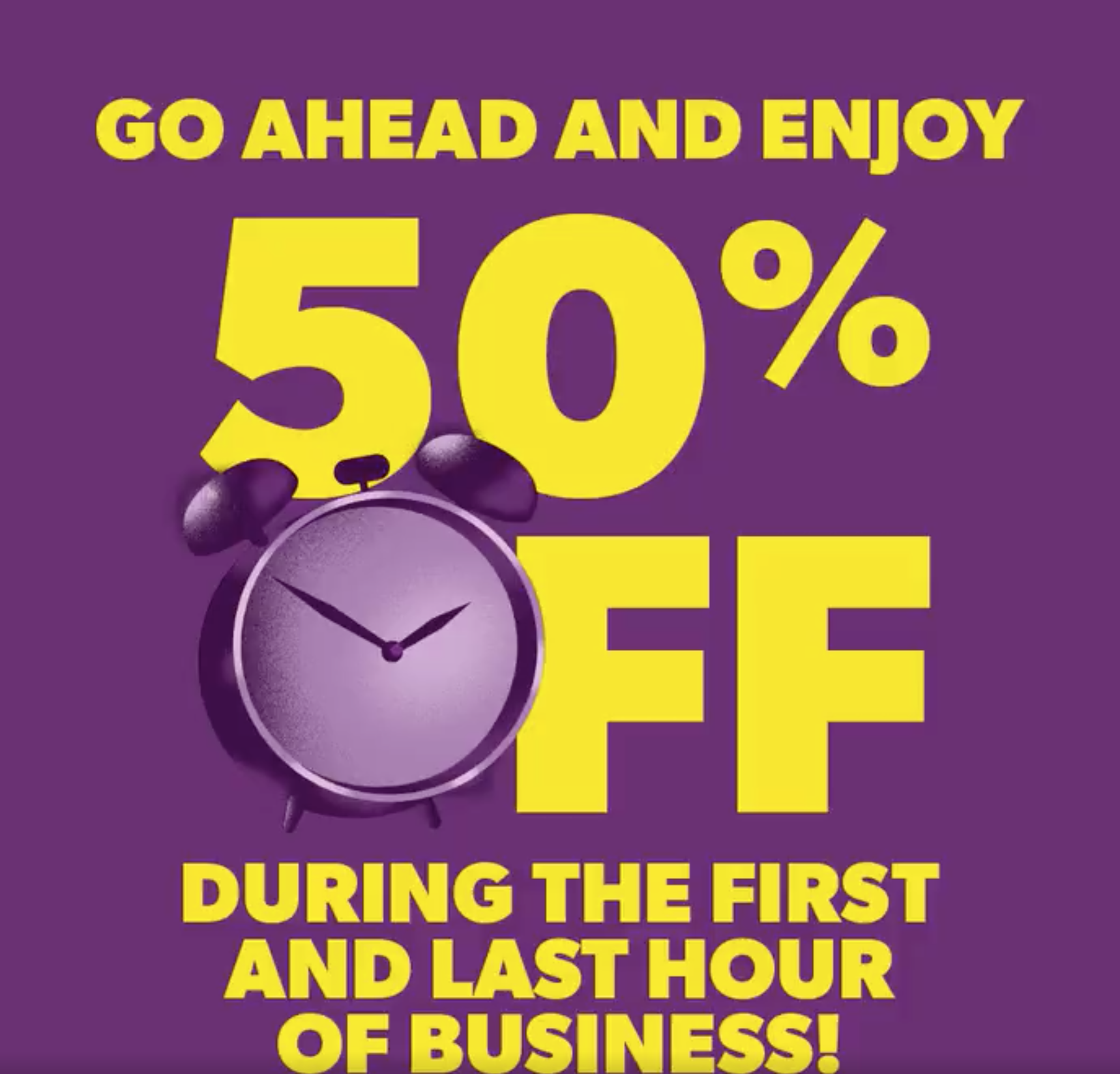 Booster Juice Canada is now open early and late! Save 50% off items during the first and last hour of business! So whether you're the early bird or the night owl, you can save at Booster Juice. This promotion is available at participating stores only.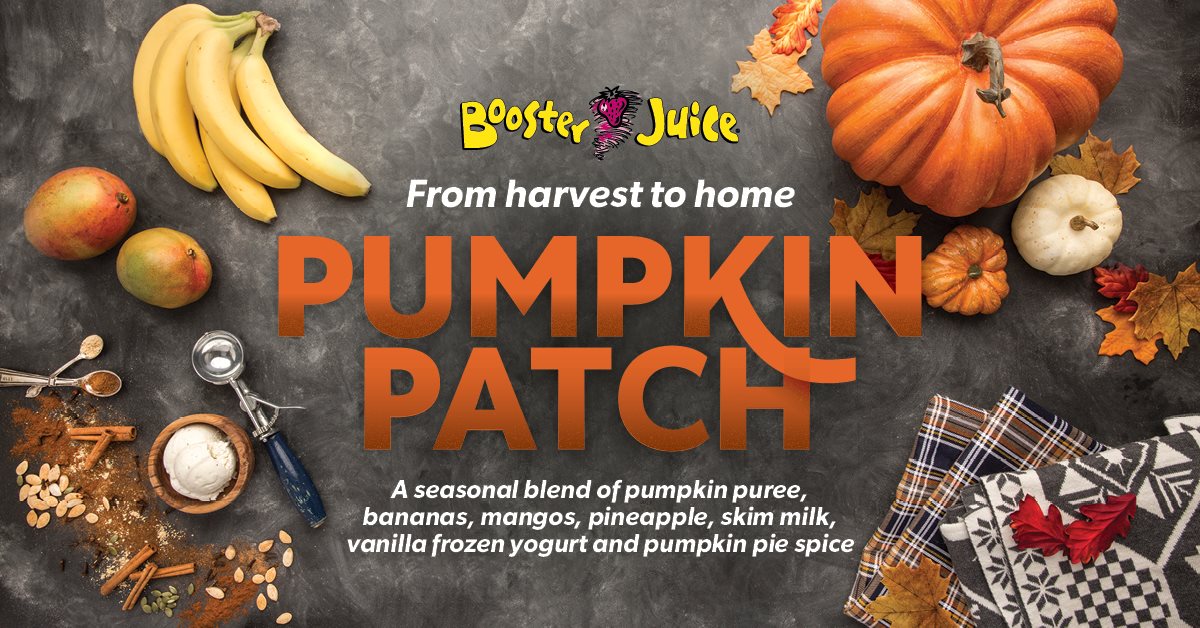 Booster Juice is also introducing the NEW Pumpkin Patch smoothie, available for a limited time only! Made with a seasonal blend of pumpkin puree, bananas, mangos, pineapple, skim milk, vanilla frozen yogurt and pumpkin pie spice!
Click here to find a Booster Juice Canada near you.