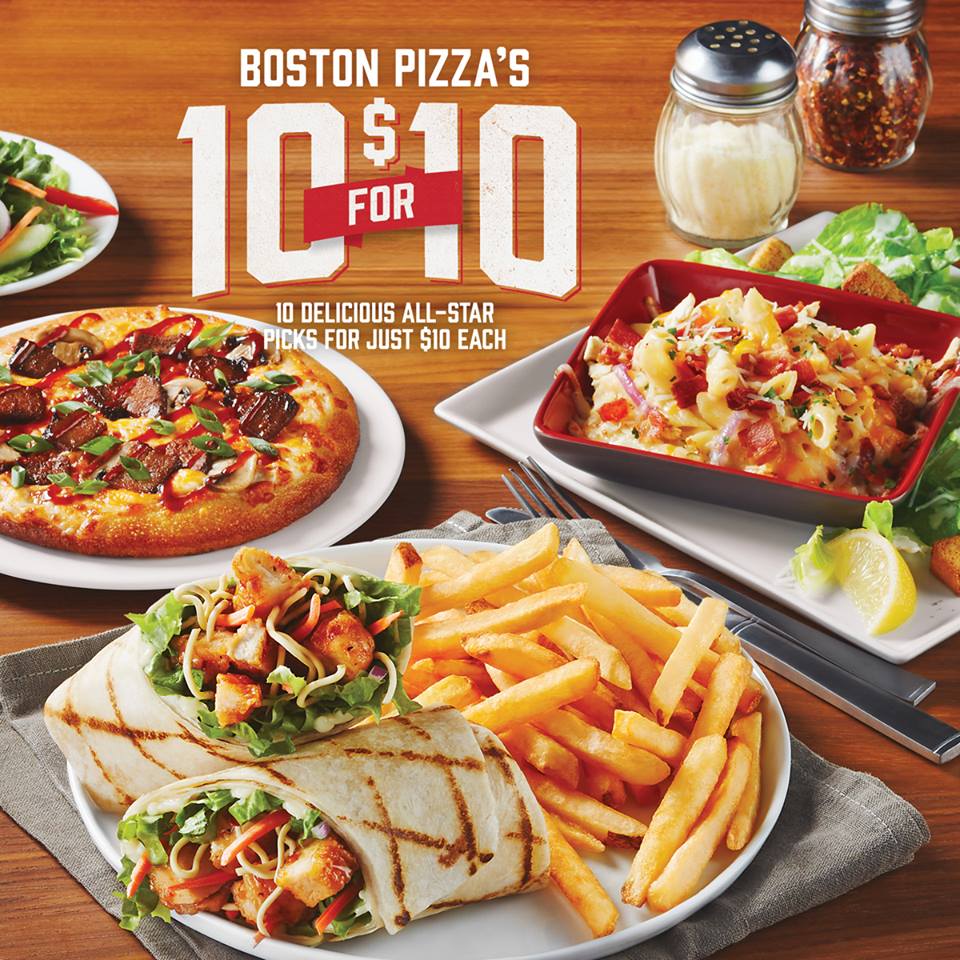 Boston Pizza Canada is having a limited time promotion where you can get 10 different delicious meals for only $10 each. When it's often difficult to find good food at a good price, this Boston Pizza offer is too good to pass! This deal is valid until February 7 and is for dine-in only. The ten delicious picks include:
Balsamic Chicken Penne
Steak and Mushroom Pizza
Bacon Mac and Cheese
Santa Fe Chicken Quesadilla
Spicy Chicken and Bacon Pizza
Chick and Goat Cheese Flatbread
Arrabbiate Italian Sausage Flatbread
The Little Dipper
1/2 Boston Brute with Bolognese Sauce
Thai Chicken Wrap
This deal ends on February 7, 2016.