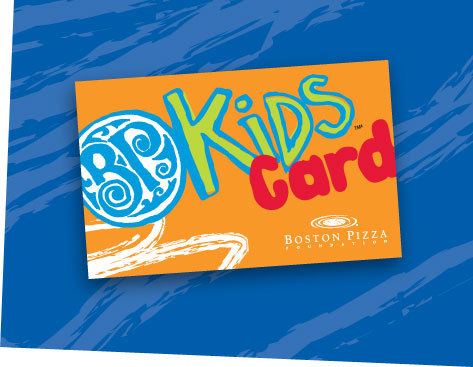 Its back again!  Donate $5 and get 5 FREE kids meals! This promo was very successful for all parties involved last year.
This November all Boston Pizza stores across Canada will be supporting the Boston Pizza Foundation by selling BP Kids Cards. The Cards can be purchased in store for a minimum $5 donation to the Boston Pizza Foundation.
The Boston Pizza Foundation, through various fundraising initiatives, has raised and donated over $10.5 million to non profit organizations and charities across Canada and around the world, supporting the health and well being of children and families.
Last year you helped us raise $235,000! We need your help again!
Click here for more information on this offer.
*Bumping up for new readers.