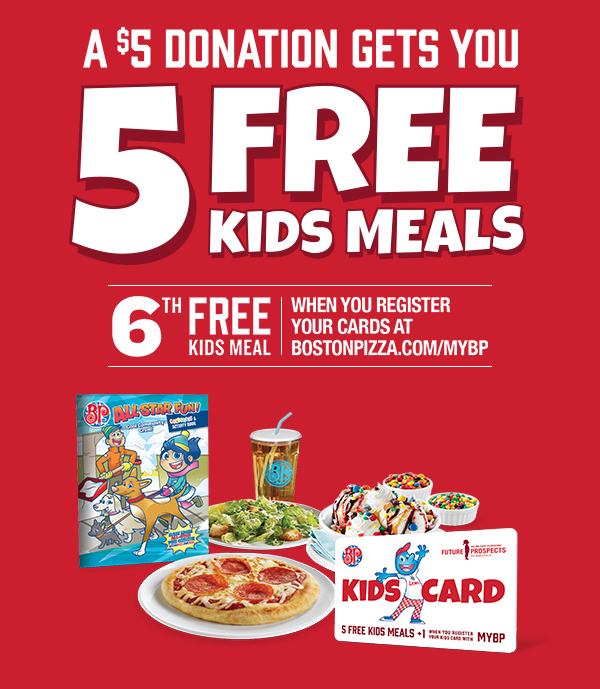 The Kids Card is back at Boston Pizza Canada! When you make a $5 donation, you'll receive 5 FREE Kids Meals! Your $5 will go to support kids in communities through Canada via the Future Prospects program. After your donate $5, a 16 digit Kids Card number will be emailed to you (no physical card will be sent); after that, you'll be able to get a FREE Kids Meal with a minimum purchase of $16. Keep in mind that this offer is valid for dine-in meals only. This offer expires on October 2, 2016; redeem by June 30, 2017.
Plus, if you're a member of MyBP and you register your card, you'll get a 6th FREE Kids Meal!
Click here to donate $5 to the Future Prospects mentorship program via Boston Pizza Canada.